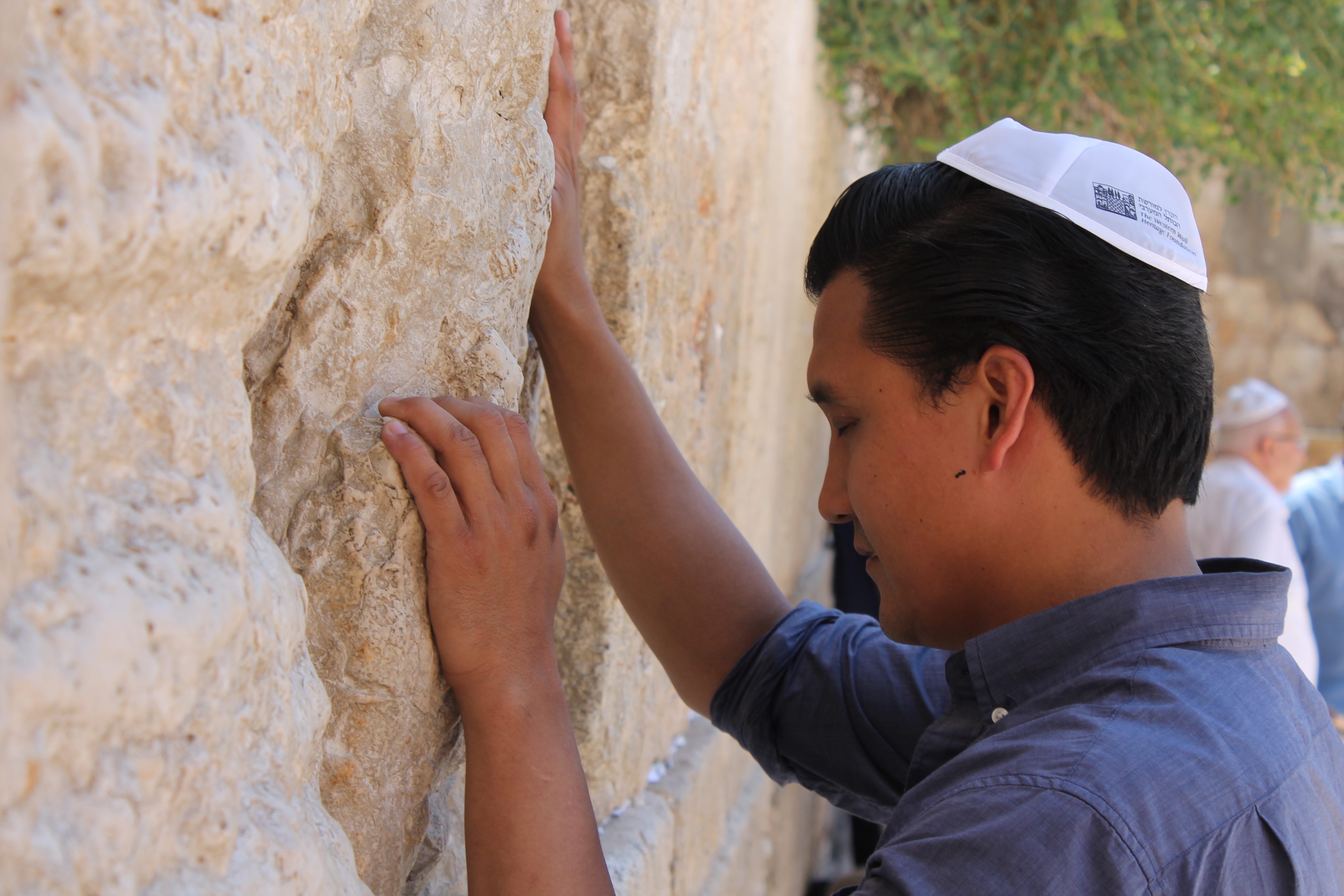 RIDGEWOOD – Roy Cho, the Democratic candidate up against Republican incumbent U.S. Rep. Scott Garrett in New Jersey's Fifth Congressional District race, was bouncing back from a long plane flight to Israel when he strode into his Ridgewood campaign headquarters on Wednesday morning, straight from the airport. What he witnessed in Israel was a country whose populace is now engaged in a conflict with the Hamas-controlled Palestinian territory of the Gaza Strip stemming from a wave of rocket attacks, striving to bounce back from an ongoing state of war.
"The resilience of the Israeli people is what really resonated and stuck out to me," said Cho, the 33-year old attorney from Hackensack who spoke to PolitickerNJ immediately after his whirlwind 60-hour trip to Israel. "Meeting with people who have relatives serving in the Israel Defense Forces, people who have lost loved ones, or people who have to live in constant fear of the [warning] siren going off – we went to all different parts of the country and there is an incredible sense of solidarity in the country."
While the war grinds on along the frontier between Israel and Gaza, Cho's congressional campaign churns on here. Cho has raised more than $800,000 in his effort to take on Garrett, a six-term incumbent with more than $3 million in his war chest. After the 2010 Congressional redistricting put Bergen County communities with large Jewish populations such as Fair Lawn and parts of Teaneck into CD 5, which also includes parts of Passaic, Sussex and Warren counties, Cho has made efforts to reach out to the Jewish community.
"When I knock on doors in Teaneck, Fair Lawn and Bergenfield, I'm hearing from a lot of people that the number-one issue on the federal level is Israel," said Cho, who noted that local Jewish legislators such as state Assemblyman Gary Schaer (D-36) and state Senate Majority Leader Loretta Weinberg (D-37) have helped to "open the door" to the Jewish community for him. "I'm a millennial [generation member]. We know that we are part of a global society now, whether we like it or not. We have to engage."
Cho, who was born in South Korea, feels an affinity for Israel based in part on the geopolitical realities of his birthplace.
"If you see what's happening in [the Middle East] with countries who potentially have nuclear power and the ability to fire missiles, we've seen this dance before. North Korea, a tyrannical, despotic state, can terrify South Korea, a democracy, on a moment's notice," Cho said. "As a result, my perspective on the situation in the Middle East is unique."
Back in his Bergen base two and a half months before Election Day, Cho spoke to why his Congressional campaign in New Jersey wound up taking him to the Western Wall in Jerusalem.
"Israel needs our support now. They've never given up hope, no matter what happens. We can't give up on them," Cho said. "I'm auditioning for a new job. I'm a first-time candidate who has never held office before. What I have to demonstrate to voters is that I take all issues seriously. This trip shows that I take what I'm doing seriously. This is not just me running for office to get my name out there. This is me running to win."