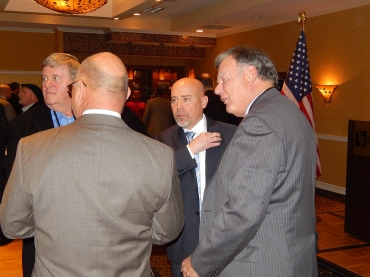 The Democratic Congressional Campaign Committee (DCCC) today released its first two Independent Expenditure television ads of the midterms, including one in CD3, where it targets Republican nominee Tom MacArthur.
In the cable ad, the DCCC's ad snipes at MacArthur's record as an insurance CEO, accusing him of profiting off natural disasters.
Watch the ad here.
MacArthur is running to succeed retiring U.S. Rep. Jon Runyan (R-3) against Burlington County Freeholder Aimee Belgard, a Democrat.
NRCC Spokesman Ian Prior issued a statement in response to the ad.
"It's no surprise that Nancy Pelosi's campaign organization would launch a despicable and slanderous attack ad on Aimee Belgard's behalf," Prior said. "After all, Belgard has spent her whole campaign hiding in a heavily fortified bunker hoping to avoid questions about her record and letting others do the talking for her. Of course, what the ad fails to mention is that 'do as I say, not as I do' Belgard made big money as a lawyer helping insurance companies defend and deny claims to New Jersey families."