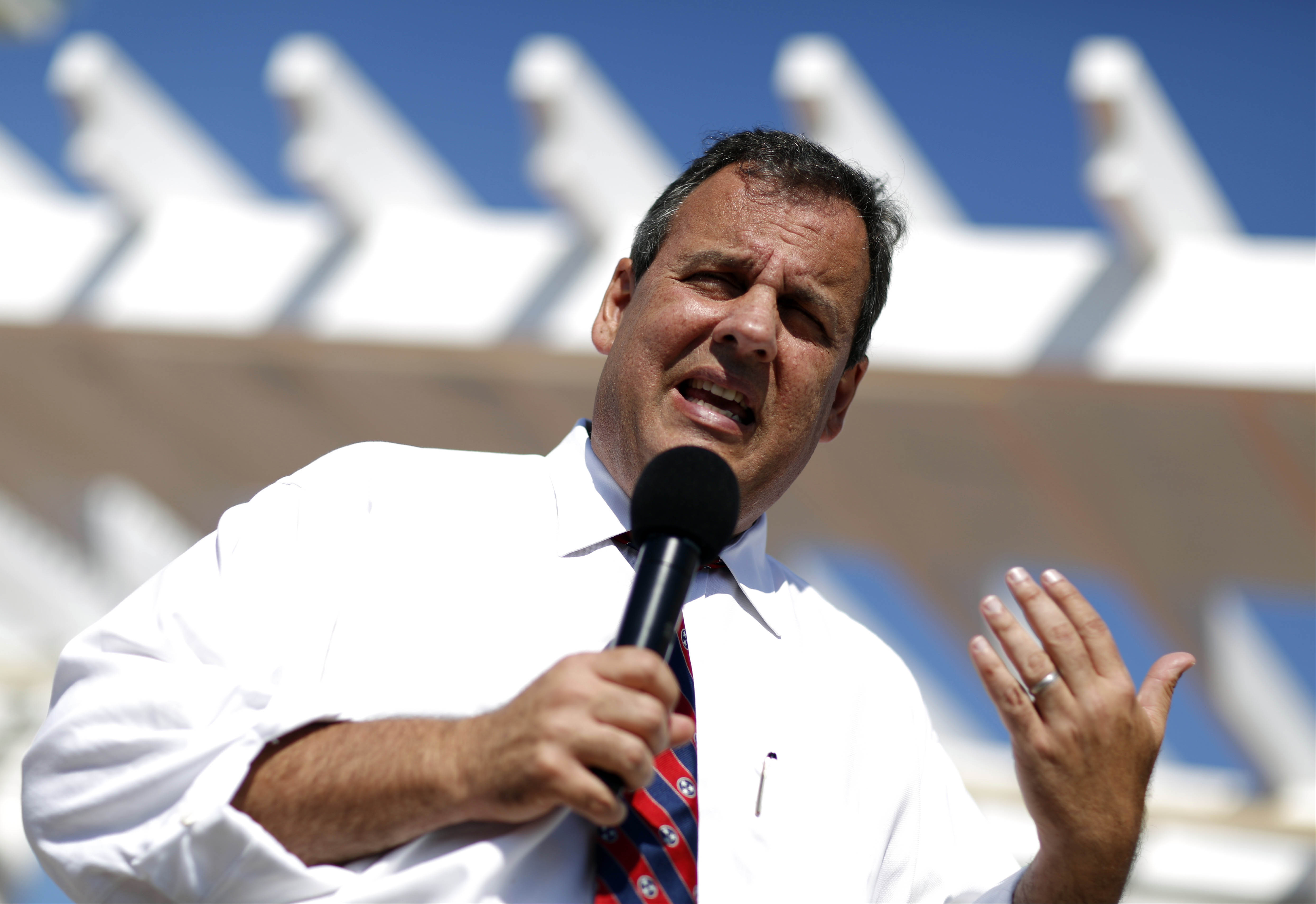 LONG BRANCH – Facing increasing pressure from some state lawmakers who would like to see investigations into administrative and fiscal mishandlings within the public school system of New Jersey's largest city, Gov. Chris Christie stopped to offer his own assessment of Newark's troubled education situation, as well as a brief job report for newly reappointed schools superintendent Cami Anderson.
On the embattled superintendent, who lies at the heart of ongoing controversy surrounding the city's public schools, Christie said that "on balance" she's doing "a very good job."
"I believe she's making improvements," Christie, who recently reappointed Anderson for another three-year term despite calls to the contrary from local community leaders and legislators, told a crowd of supporters at his latest "No pain, No gain" town hall here today. "Is she perfect? No, nobody is."
After fielding the question from a former Newark school teacher present at the event today, Christie said he expects Anderson to do "more listening to the folks of Newark" in the coming years — something she's been roundly criticized for not doing over her four year post as superintendent.
"It's a very tough job, as you know, not only because a number of different socio-economic issues but because it's getting smaller," Christie said. "And as it gets smaller, you have to downsize the district, and whenever you have to downsize a district it's controversial."
"But also in the end someone has to make decisions, and she's making them," he added.
Those decisions include plans to lay off some 1,000 school teachers over the next few years as the city undergoes a reorganization of its public schools. Anderson has insisted on going forward with the "One Newark" plan, which includes the expansion of charter schools in the district as well as the closure and consolidation of other public schools, despite protests from community leaders and residents.
Earlier today, state Sen. Ron Rice called on acting state Education Commissioner David Hespe — Anderson's direct boss, according to Christie — acting Attorney General John Hoffman, and acting state Comptroller Marc Larkins to investigate the legality of that plan, as well as other changes made to Newark public schools at the hands of Anderson.
But despite those misgivings, Christie said Newark's public schools are making progress — although they're still a far cry from where they should be.
"On the projection of our success there, we've had some pretty good success over the last couple years, graduation rates have gone up about 9 percent in the last two years," Christie said. "We've also seen an increase in grade level reading, by about a grade level in a half, which is good progress, not nearly as good as we need to get but we're making progress."
It wasn't the first time Christie was pressed on the issue at his famed town halls. Last month, in Belmar, a group of Newark public school students were booted from one of the governor's events after staging a protest, demanding that Christie come to Newark to address the issues. No word from Christie yet on whether he has plans to oblige.
Instead, he lamented the aid the state must send to the troubled city for its public schools, calling the amount – $1 billion from this year's budget — "just obscene."
"Now I would not send nearly that much but I'm ordered by the New Jersey Supreme Court to spend that much," Christie said. "I tried to put [that money] back three years ago and I got ordered by the Supreme Court to put it back."
Newark's public school system currently suffers from a $53 million budget deficit.