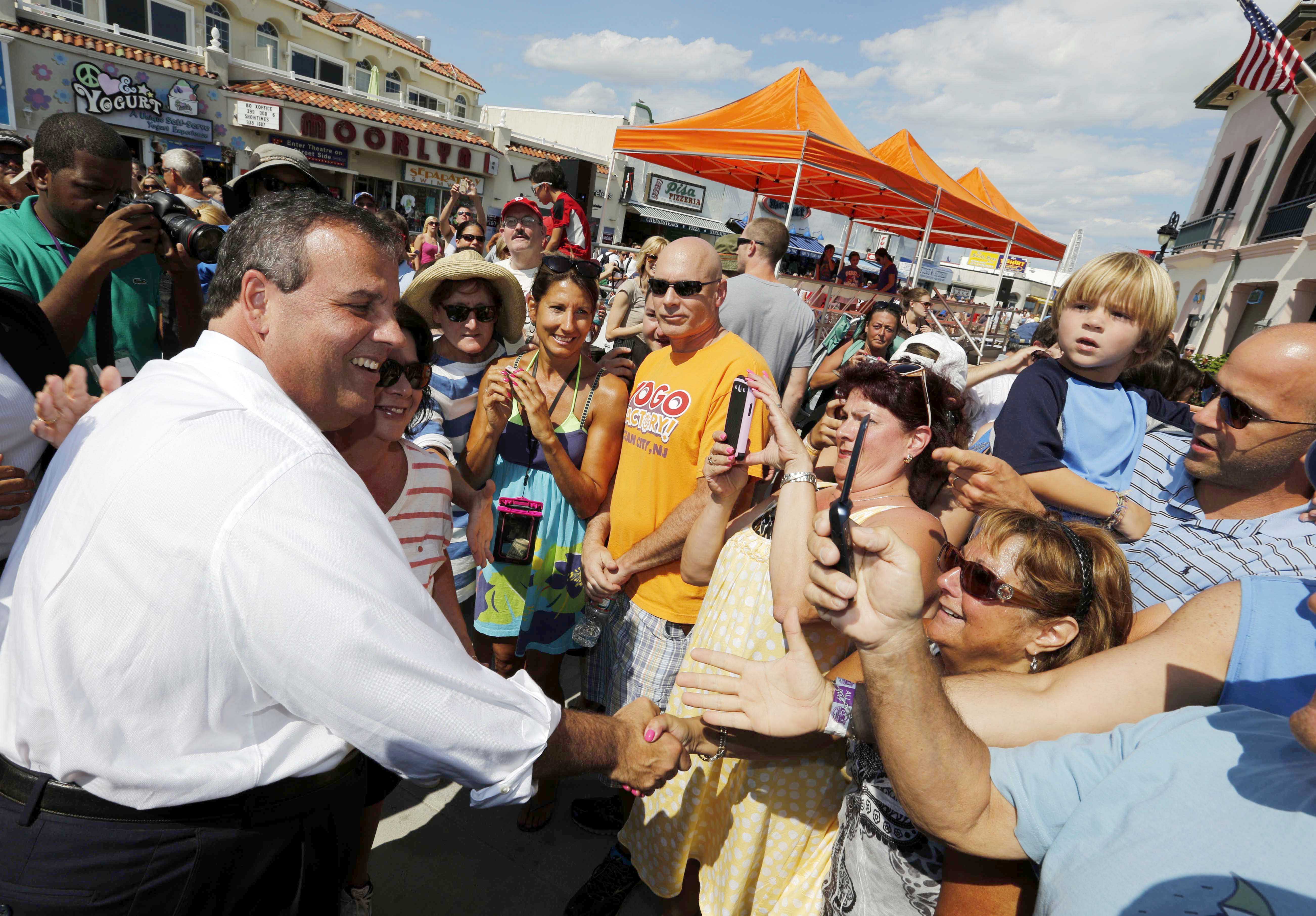 OCEAN CITY – In a tirade against Barack Obama's policies as U.S. President at one of his summer town halls here today, New Jersey Gov. Chris Christie said he's "embarrassed" that he has to pay $3 dollars for his kids' prescriptions when he goes to his local pharmacy.
"I get this health plan now," Christie said, referring to ObamaCare, the president's signature health care legislation. "And I have to tell you the truth, it's embarrassing. I go to the pharmacy to pick up a prescription for one of my kids and you know what I pay most of the time? Three dollars. Three dollars for anything. And the guy behind the counter is looking at me, knowing he's paying for me to get that. I'm embarrassed by that. It's too rich. We can't afford it."
The comment was one in part of a longer critique of the president's plan, which Christie has condemned previously for its toxicity for the state's fiscal health. He said New Jersey taxpayers — who he estimates will be paying up to $261 million a year starting in 2018 through Obamacare — should not be subsidising public employee benefits to such an extent.
"Some people say you're attacking public employees," he said. "I am not. What I am saying is we cannot afford the excess."
"There is nothing for free in this society. Everybody pays for it," he added.
Christie also took issue with the job Obama is doing on immigration, arguing that U.S. borders lack a "worthy, organized, lawful way for people to immigrate into this country in a way that works."
"It's his job to bring people together on that issue and it hasn't worked," Christie said.
He later accused Obama of throwing the country's healthcare system into "complete chaos … and despite the fact that it's not working, [Obama] has his name on it so he doesn't want to give it up."
Could Christie do better? He wouldn't say — he said he's "thinking" about a presidential run — but he did offer his own personal analysis of where things went wrong, and what needs to be done to fix it.
"What I think is going on in this country right now is that we are at a tipping point, and we've got to decide whether we want to have a country that we leave greater for our next generation, or whether we're willing to be the first generation who left a lesser country for our children and grandchildren than was given to us," he said. "And so I think that's the fight over the next couple of years and we have to have this conversation."