You may not recognize the name, but HappyFunCorp is one of the top product engineering firms in New York, and has laid down code for a corporate A-list that includes AOL, Bloomberg, AmEx and LinkedIn. With his competition consolidating and a booming economy for new apps, HappyFunCorp cofounder Ben Schippers is in a position to place plenty of young engineers in lucrative tech jobs.
The trouble is, he can't hire anyone. You'd think the glut of NYC coding schools like General Assembly, Flatiron and App Academy would be cranking out capable product engineers, but Mr. Schippers says those school don't prepare students to survive in the startup world.
So HappyFunCorp is opening their own coding school out in Brooklyn's DUMBO neighborhood. The program is more like an apprenticeship, and the HappyFunAcademy program will throw students into the day-to-day hustle alongside the in-house engineering team. Mr. Schippers hopes that this hands-on approach will produce engineers people would actually want to hire.
We spoke to Mr. Schippers about why other schools are failing the tech ecosystem, and how he thinks he can do better:
You say other code schools aren't really preparing students for the job market. But they're definitely doing well, no?
The more competitive schools here in New York City like Flatiron and App Academy are getting there, but a lot of these pop-up schools are actually very traditional.
Let's use Rails as an example. That happens to be the very sexy, hot language that all of these programming schools are offering. You're going to learn how to program, but that means nothing in terms of being successful in regards to entrepreneurship. Just teaching to program isn't that helpful.
Because programming isn't enough?
We're a development firm, and there are a lot of programmers who don't do really well in our line of work. If someone graduates from MIT with a software engineering degree, most people think they're a viable candidate for HappyFunCorp. They're really not.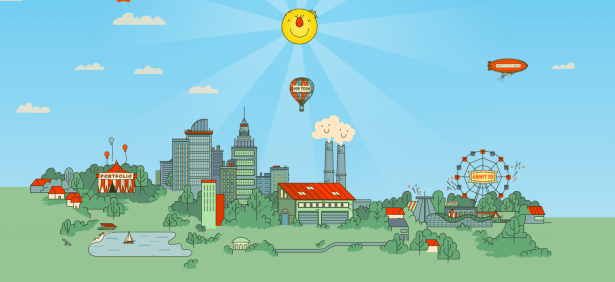 But those code schools are very successful, and brag about astronomically high job placement numbers.
How many of their students are getting hired by Google? They're not getting hired. They're just not. What Google is looking for is someone that can problem solve. No, those people are getting hired at relatively new startups that are moderately funded.
That's great, there's nothing wrong with that, but the problem is that there are much larger opportunities.
The code schools have pitches a lot like the early-stage startup community — lots of bleary-eyed optimism.
We're not trying to sell a dream. I'm not just teaching you how to program, because just learning how to program is not what it takes. Product architecture has three main pillars: design, business strategy, and programming. That's what the curriculum should be built off of, not just programming.
But that's exactly what these schools will tell you they're doing: preparing people to have the engineering skills you need, but also entrepreneurial skills, fundraising—
Well why can't we hire them? Google can't hire them. Where are they actually getting hired? This is what I'm constantly asking people. A lot of these programs will tell you you're going to be able to get a job, and that's not the reality.
If you're go to Flatiron school, you're going to graduate and you're going to know how to build a task app, a Twitter clone, whatever. I don't care that you can do that. It takes a lot more to be successful in the startup community than it does to be able to program another shopping cart, another Hipchat clone.
What about the college programs?
I go to college campuses and talk to some computer science teachers, and they're still teaching visual basic. They have a whole story about how you're "learning the fundamentals," but if I'm paying $250,000, why don't you teach me something I can get a job with? MIT and Harvard aren't really preparing you for the startup community.
There's so much noise in tech about potential bubbles, high salaries, talent gaps and early stage booms. It's nearly impossible to figure out the right path of entry, and for every path of entry there's some "thought leader" telling you the opposite path is right.
That's part of why people are getting into tech. Things like wildly high, unjustifiable valuations create a lot of drama, so people who majored in whatever are like, "I've got an idea, I'm gonna go into tech, but where do I go?"
We're going to be able to teach you to understand product engineering, business strategy, wire framing, programming — we're giving you the tools to excel in a world where HappyFunCorp exists.