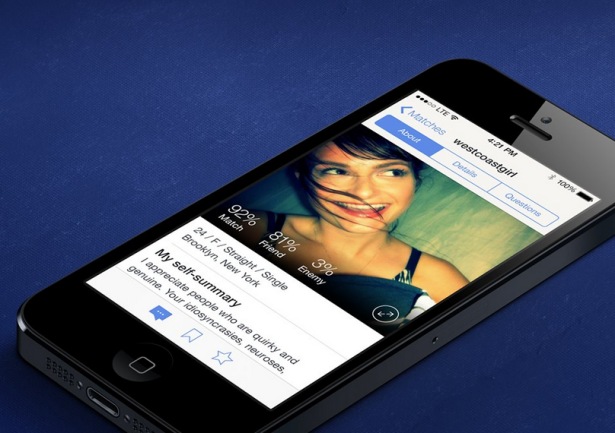 Not getting OkCupid dates? Maybe you need this creepy-sounding Craigslist photographer to take the "'right' kind of dating photos" for you.
For $150, desperate singles can pay an Upper West Side woman to take portraits for their online dating profiles, this Craigslist post advertises. The woman, who describes herself as a "social media and portrait photographer" (does she photograph social media?), claims to have been "doing this now for many years now," so it definitely seems very legit.
"My subjects are reporting many more dates [and] some are resulting in long-term relationships!" the photographer claims.
How does she work her online dating magic, you ask? The woman promises her shots are "natural and candid, with beautiful light and composition. They do not look like posed shots, at all." She also assures potential clients she'll "capture your 'celebrity' essence…in you, just by you, being you!" Aaaah, that makes sense!
Still not sure if the service is for you? Here's some additional proof of her photography expertise:
Match.com selected a woman I photographed to be in their TV commercial…because they saw the shots I took of her.
When they met her, they realized she was authentic to her photos.
Wowee!
The post concludes by insuring "guaranteed results in seeing an increase of responses from the 'right' candidates." Marriage, here we come.
Of course, this isn't the only way to make your online dating presence more appealing to potential mates. If you're really desperate, you could shell out hundreds of dollars for Personal Dating Assistance, the cringe-inducing site that "pimps" dudes' online dating profiles. You could also hire a professional online dating coach, because yep, that's a real thing.
Or, you could also just stop talking about your damn cats all the time.