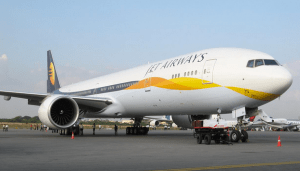 As if the recent spate of airplane disasters wasn't enough to drive you into a Xanax binge before taking off, this might do it.
Last week, a Jet Airways flight from Brussels to Mumbai plunged 5,000 feet because their pilots were preoccupied. The captain was taking a "controlled rest," a law-approved nap that happens a lot on long-haul flights. Meanwhile, the co-pilot, who was in charge of controlling the Boeing 777, was too busy playing on her iPad to notice the plane descending so quickly. 
The co-pilot was only made aware of the change of altitude when air traffic controllers made a frantic call alerting her. The plane landed safely, but the incompetence of the crew continued. They didn't tell India's Directorate General of Civil Aviation what happened. An investigation by the agency has been launched, reading:
"The pilots should have informed the airline and they in turn should have apprised the accident investigation board about this case. The captain did not file a report. The two pilots kept flying after this case, which took place last Friday, till we grounded them on Tuesday. We got to know about it only from an anonymous complaint."
The airline said that safety is of "paramount importance" and will fully cooperate. In the mean time, maybe keep the tablets out of the cockpit? Just a suggestion, we don't know.