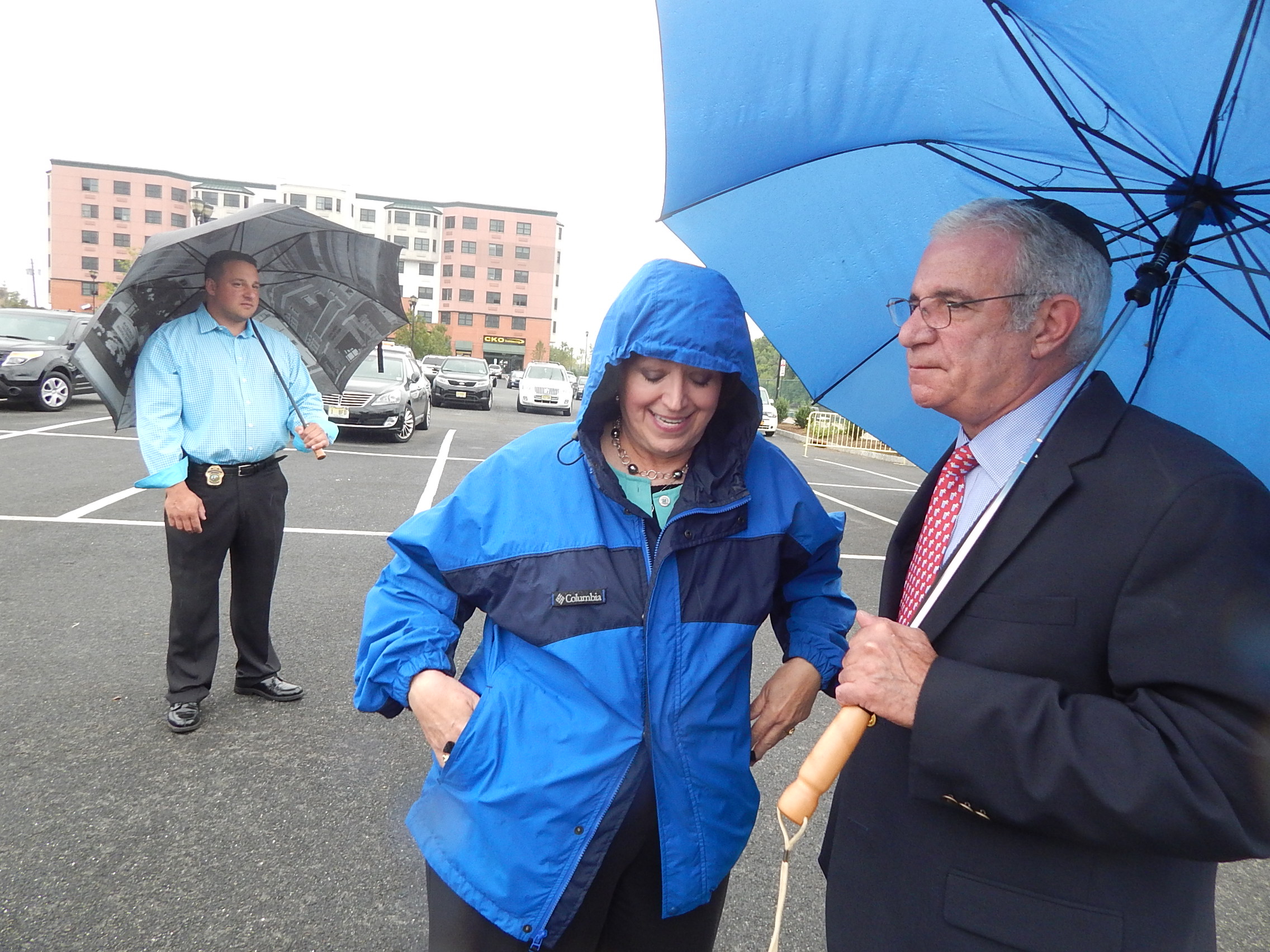 LYNDHURST – Part of the optical intrigue at this afternoon's South Bergen Lyndhurst Bridge press conference included the pressed-together presence of Bergen County Executive Kathe Donovan and Freeholder James Tedesco in the same mostly Democratic Party tent.
The pair face each other in the biggest general election contest of the 2014 political season; this is Donovan's home town, Lyndhurst.
A very tough out by the reckoning of most Democrats, Donovan has a South Bergen-based brand name forged on years of winning elections.
But former Paramus Mayor Tedesco's allies are trying to engage party players from outside the county – Senate President Steve Sweeney (D-3) among them – to give the incumbent Republican a fierce challenge.
Donovan said Gov. Chris Christie has done one fundraising event for her, but between the demands of all his national gubernatorial contests, will the chair of the Republican Governors' Association (RGA) come back to help the North Jersey Republican executive down the stretch?
"He has committed to help when he can," said Donovan, who acknowledged that Christie will headline a fall fundraiser for her campaign.
But ultimately, she said, "I'm going to run on my record."