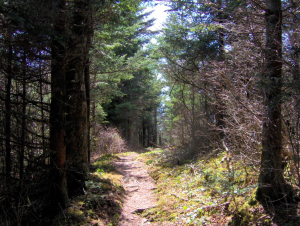 So much for that ~stunning~ drone footage over the sunrise over the Appalachian Trial you were planning on capturing.
The National Park Service said yesterday that it will prohibit the use of unmanned automated vehicles from being allowed in the 2,000-mile long area. The ban, however, not might last forever because the new rule is only in effect until the agency can create an appropriate policy. It takes effect immediately. 
Drones makes the Park Service very nervous. It says the flying robots could disrupt wildlife, affect resources and annoy visitors."We've had some complaints and we really don't want these buzzing around bothering people," a Park Service spokesman said to Government Technology. "There are also safety concerns. If one of these crashes, someone could get hurt or even killed."
The Appalachian Trail joins a long list of other government sites that have banned the dorkcopters. Deploying a drone at 400-plus other sites, including Mount Rushmore and Independence Hall, could lead to a confiscation.
At least your selfie stick is still legal, albeit tacky.