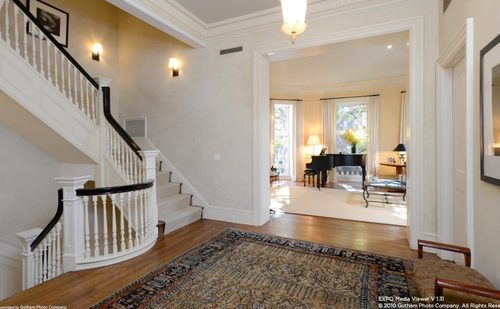 We certainly can't say that we agree with all Dan Doctoroff's economic development ideas—most especially the former deputy mayor and current Bloomberg CEO's attachment to the notion that New York should host the Olympics over a former railyard—but we'd certainly take his advice when it comes to investing in real estate. Mr. Doctoff and wife Alisa have just sold their Upper West Side townhouse at 309 West. 91st Street for $11.25 million, city records show—quite a coup given that the couple bought the townhouse in a foreclosure sale for a mere $1 million back in 1994. (The Daily News was the first to report the transaction.)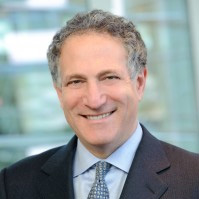 Of course, two decades is a long time for property values to percolate and the Doctoroffs—who have not yet responded to the Observer's request for comment—put quite a bit of work into their seven-bedroom, 5-bath home over the years, with the resultant splendor featured in Architectural Digest, as the listing, held by Douglas Elliman brokers Leslie Mason and Anne Cutbill Lelane boasts. The home's restoration was overseen by architect Oliver Cope and Uptown design favorite Victoria Hagen—whose impeccable hand can be seen in the home's masterful use of creams, beiges, off-whites and pale yellows. There is also a rather daring—well, at least by Uptown standards—royal blue dining room.
And the couple, who listed the townhouse—a 25-foot wide elevatored manse built in 1896 by architect Clarence True—for $13 million in November, were clearly hoping to get more for their troubles (it is not nothing, after all, to add central air to a limestone mansion.) But the Doctoroffs showed themselves eager to move on—or perhaps it was just the hard-to-suppress political instinct to get a deal done—and accepted a more modest offer from the limited liability company, West 91st Street Townhouse, who apparently fell in love with the home. And who could help swooning, what with "townhouses in all directions which allows for every room of this exquisite home to be bathed in sunlight" and a bedroom-level laundry room (neither you nor your maid will have to hoof it up and down the stairs to launder the sheets!).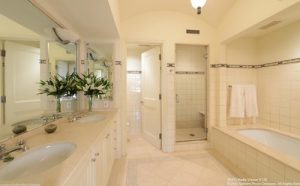 Alas, city records do not indicate where the Doctoroffs are headed next. Will he, like his longtime boss, remain a devotee of townhouse living? Or like so many empty nesters, will the they seek out a somewhat less magisterial place to call home? In any event, we might caution against relocating from the West Side—whose development Mr. Doctoroff has tirelessly championed for years—to the East. And at the very least, the former deputy mayor ought to steer clear of the overcrowded Lexington Avenue line, lest he be recognized as the man who once declared the Second Avenue subway "a silly little spur that doesn't generate anything other than some convenience for people who are perfectly happy to live where they lived before."
—Additional reporting by Lauren Elkies Schram.