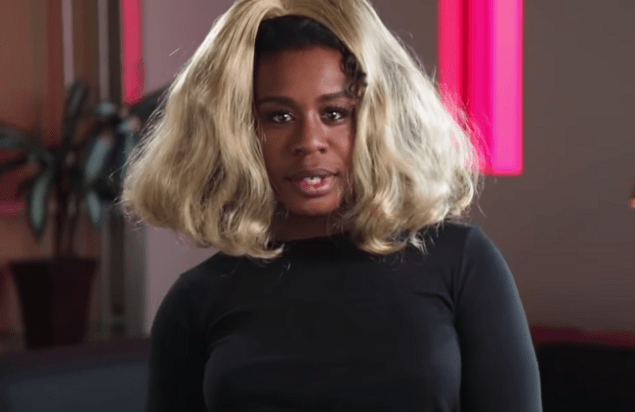 Where tvDownload's Drew and Vinnie discuss their picks for this year's Emmys!
Guest Actors
Steve Buscemi, Portlandia
Louis C.K, Saturday Night Live
Gary Cole, Veep 
Jimmy Fallon, Saturday Night Live
Nathan Lane, Modern Family
Bob Newhart, The Big Bang Theory
Guest Actresses
Tina Fey, Saturday Night Live
Uzo Aduba, Orange is the New Black
Melissa McCarthy, Saturday Night Live
Joan Cusack, Shameless
Laverne Cox, Orange is the New Black
Natasha Lyonne, Orange is the New Black
Drew: If this was a just world, it would go to Buscemi for his Willy Loman-style sadsack celery guy.
[protected-iframe id="b4218646e0bed9fc6d8bccfb305134a4-35584880-59143305″ info="http://c.brightcove.com/services/viewer/federated_f9?isVid=1&isUI=1″ width="480″ height="270″]
I mean.
Or you know what? I'd be happy with Gary Cole too, although his performance was just "Gary Cole with a beard." I did like Davison's B-plot romance with Sue Wilson,  though. His character is understated and keeps developing in interesting ways.
We all knew Fallon could sing and dance with Justin Timberlake. Get over it, America. Also, the irony of Louis CK getting an award for his terrible SNL performance this year is so delicious I'm actually kind of rooting for it.
Nathan Lane, sorry, but you're being blocked as part of the Modern Family backlash, and while I have no intention of ever watching Big Bang Theory unless my eyes are pried open, Clockwork Orange-style, I've noticed that the character played by last year's winner Bob Newhart has TWO character names. Is he playing twins? What gives?
For the women, see, I'd love to say Laverne Cox. It would be television history in the making. But her role was so small this season, I kind of feel like this isn't her year. (Also, GoldDerby.com puts her odds at 100/1, whatever that means.)
Tina Fey has the best odds with her alumni SNL appearance, but come on. No one deserves an Emmy for guest-hosting SNL. It's literally one week of work. And it's not like the Emmys have overlooked Fey in the past: in 2009, 30 Rock was nominated 22 times! That's literally the most amount of times a comedy show has ever been nominated. She deserves to win all the awards, but this would be like if I went to go work at The New York Times and came back to write an op-ed about Girls for The Observer, and somehow won an ASME for it. (#DreamLife). It's kind of insulting to both Fey and SNL that someone who graduated so long ago is still the best they have to offer, and at a certain point, you shouldn't just get legacy awards for showing up with your Blerta impression.
[youtube https://www.youtube.com/watch?v=yZwsozPPSqg]
Though god bless you, Blerta. In conclusion: this is the year for Uzo Aduba.
[youtube https://www.youtube.com/watch?v=HaVQIK-O8J0]
Obviously! Crazy Eyes had such a huge, important role this season that it feels like Aduba should be in the Best Supporting Category. I mean, no disrespect to Joan Cusak, but its not like she has a pie truck named after her.
Vinnie: So, Outstanding Guest Actor in a Comedy. I agree, as much as it pains me to say it, that Louis' latest SNL appearance was no bueno. BUT if we could retroactively give the Emmy to CK for his 2012 SNL appearance, based solely on that painfully uncomfortable sketch where CK is blowing a horn or some shit, I'd be cool with that. Also, he's like a dwarf or something?
[protected-iframe id="0092b715d36c5d9bf13dd74a05496c8f-35584880-59143305″ info="https://screen.yahoo.com/jason-sudeikis-snl-skits/mountain-pass-000000278.html?format=embed" width="480″ height="270″ frameborder="0″ scrolling="no"]
Classic. As for the Bob Newhart having two names thing, I have to explain quickly because there is a set amount of time I can talk about Big Bang Theory before I burst into flame, simply due to how awful that show is. You see, Mr. Newhart plays Arthur Jeffries, Ph.D, who just so happens (on the show) to be former TV personality Professor Proton, who Sheldon and Leonard OH GOD IT BURNS THIS SHOW IS SO FUCKING STUPID.
So yeah, no repeat for Newhart. Sorry Bobby.
If the award was titled the "Thank God you're not Jay Leno Award" Fallon would be a shoe-in, but no dice for an Emmy. Basically I want Steve Buscemi to win so bad because Buscemi and Portlandia separately are my favorite things ever, and together they're golden. BUT, in reality, Nathan Lane will probably win because of that magic spell Chris Lloyd cast on the Emmy voters that makes them watch no other comedies than Modern Family.
For the women, someone from Orange is the new Black has to win, right? Like odds aside is there any show with a better overall ensemble with so many women? I'm with you 100% on the SNL thing, and I'm pretty sure I could have guest starred on this last season and at least got a nod (which I honestly could use after my Teen Choice Award Choice Viner Snub). The only reason I'd maybe root for Melissa McCarthy is because of pure guilt over all the mean things Rex Reed said about her.
Ranked likeliest to least likeliest to win I think it goes 1) Uzo Aduba 2) Laverne Cox 3) Natasha Lyonne. And if that isn't correct, I can only hope Ms. Aduba takes her loss as graciously as this.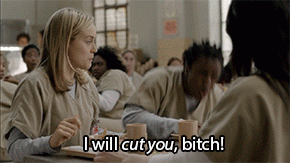 Drew: It's weird that Tina Fey has become the "safe" choice for America, right? Like I kind of don't want her to win because everyone else in that category has more to win by this award than the pretty, extremely successful/famous, thin white lady.
Vinnie: Solid point, which is why even though I don't think it will happen, I'm really hoping to see Laverne Cox take it, because I absolutely love those rare "THE GAME JUST CHANGED" moments in Hollywood.
How about that diversity over in Guest Actor though, right?