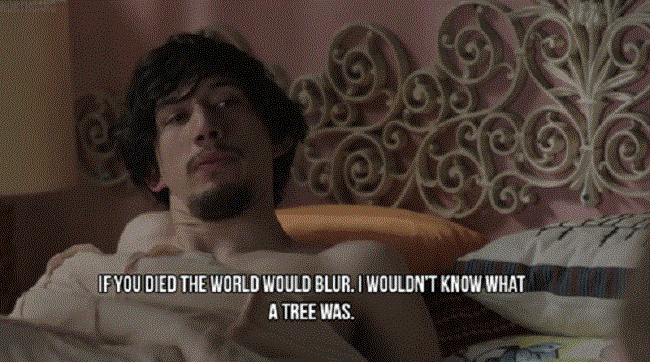 Where tvDownload's Drew and Vinnie discuss their picks for this year's Emmys!
Best Supporting Actor, Comedy
Andre Braugher, Brooklyn Nine-Nine
Ty Burrell, Modern Family
Fred Armisen, Portlandia
Adam Driver, Girls
Jesse Tyler Ferguson, Modern Family
Tony Hale, Veep
Best Supporting Actress, Comedy
Julie Bowen, Modern Family
Kate Mulgrew, Orange is the New Black
Mayim Bialik, The Big Bang Theory
Allison Janney, Mom
Kate McKinnon, Saturday Night Live
Anna Chlumsky, Veep
Vinnie: So 4 out the 6 (2/3 #math) nominees for Outstanding Supporting Actor were also nominated last year, so this is fun. Of the four, the only one I truly enjoy watching is Tony Hale, because I'm pretty over Modern Family and I get distracted watching Adam Driver because he has to have hooves for feet right?
So whose left? Andre Braugher isn't exactly a fresh face. The dudes been nominated for like five different shows eight times, and has won twice. So, fuck it, let's go with Fred Armisen purely for novelties sake. I mean, there's worse choices right?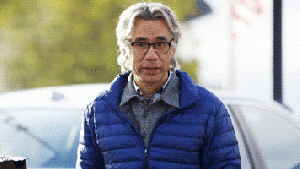 Not to bring up these shows over and over (what am I, the Emmys??), but I'm just so against Big Bang Theory and Modern Family winning pretty much anything. Share the wealth, people. So Mayim Bialik and Julie Bowen are both out for Outstanding Supporting Actress. WTF is Mom? *Googles* Mom is apparently on CBS, and apparently Allison Janney is on Mom. Good for her, put her in the maybe column.
But, as always, all I really want is complete and utter Orange is the New Black dominance, so my votes on Kate Mulgrew. She's never even been nominated before. Not even for this!
Drew: Ah I so disagree with you. Adam Driver deserves the award more than anyone else nominated for an Emmy this year deserves it. Well, maybe him and Uzo (for best guest). With both of them you get that their character was sort of written as a one-note joke–Lena even said Adam was only supposed to be in one episode–but the life that they brought to the role made the writers rethink it. I guess that sort of happened with Aaron Paul on Breaking Bad, who was supposed to die after season one, but I think Adam and Uzo have even harder jobs, with no "yeah bitch!" catch line to fall back on.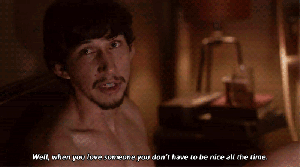 It's harder with the women, but only because I think you forgot the two best contenders for this season: Amy on Veep might be my favorite line-deliverer on TV right now: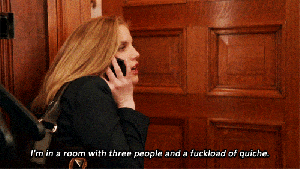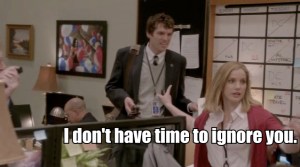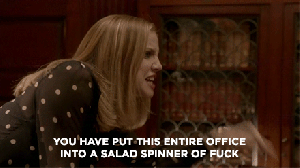 And Kate McKinnon, who manages to seem like it's not at all hard being the funniest person on a weekly, live TV show, is a peach and perfect in every way. I want her as my roommate. Plus, look at what she does for her job!
So….who "deserves" the Emmy more? Probably McKinnon put more lifeblood into her stuff. But I'm Team Amy all the way: that's a perfect character right there.
Vinnie: Something both Drew and I JUST REALIZED KNEW THE WHOLE time is that if Kate McKinnon wins it will be the first EVER Best Supporting Actress win for Saturday Night Live. So, for history's sake, I change my vote to her.
…but seriously, I can't wait until all these nominees that we're like "Boo those shows suck let's not even talk about them" totally win and we totally deserve it.
Drew: Bazoonga.