Where tvDownload's Drew and Vinnie open up the floor to discuss the picks for this year's Emmys!

Best Actor in Miniseries
Chiwetel Ejiofor, Dancing On The Edge
Martin Freeman, Fargo
Billy Bob Thorton, Fargo
Idris Elba, Luther,
Benedict Cumberbatch, Sherlock
Mark Ruffalo, The Normal Heart
Lead Actress in Miniseries
Jessica Lange, AHS:C
Sarah Paulson, AHS:C
Helena Bonham Carter, Burton and Taylor
Minnie Driver, Return to Zero
Kristen Wiig, The Spoils of Babylon
Cicely Tyson, The Trip to Bountiful
Outstanding Supporting Actress
Kathy Bates, AHS:C
Frances Conroy, AHS:C
Allison Tolman, Fargo
Angela Bassett, AHS:C
Ellen Burstyn, Flowers in the Attic
Julia Roberts, The Normal Heart
Outstanding Supporting Actor
Martin Freeman, Sherlock
Jim Parsons, The Normal Heart
Colin Hanks, Fargo
Alfred Molina, The Normal Heart
Matt Bomer, The Normal Heart
Joe Mantello, The Normal Heart
Outstanding Miniseries
American Horror Story: Coven, FX
Bonnie & Clyde, Lifetime
Fargo, FX
Luther, BBC
The White Queen, Starz
Treme, HBO
Drew: Well, one thing is clear: Ryan Murphy is going home with a lot of Emmys in this category. Between American Horror Story: Coven and The Normal Heart, his shows are pretty much the entire field. There are probably people playing the odds on Martin Freeman's noms for both categories in Miniseries this year (Best Actor for Fargo and Best Supporting for Sherlock) will count against each other –ditto for Parsons, whose nominated for Supporting Actor in Miniseries for The Normal Heart.
Also: love to see all the witchy support for Coven, but as great as Frances Conroy was this season, it's gonna go to Allison Tolman, the TV newcomer and Seth Meyers favorite, playing the lady officer on Fargo.
Lastly, am I the only one who was blown away to discover Treme was still on?
Jack: Coven all the way, baby.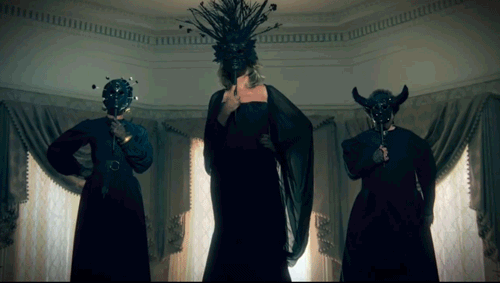 Not AHS's best season, and it sucks that Stevie Nicks can't get some Emmy love for her brief couple of episodes. Also, Frances Conroy and not Lily Rabe? Whatever.
But they should give lead actress to Sarah Paulson. No acting props go to Lange for playing the same character with a new name every goddamn season. On second thought, it's kind of unfair that AHS counts as a miniseries, right? Like it's really a show in repertory, but it escapes having to compete with House of Cards by caveat of self-contained story-lines? Seems like a racket to win awards. Someone should investigate.
Drew: No it's the fact that the season is 13 eps. What is unfair is how True Detective weaseled out of that category to not go up against Fargo.
Sarah Devlin: I think HBO wants True D to be in the "Drama" category so that when Breaking Bad is out of the picture next year they'll win on the (presumed) strength of season 2 and the leftover prestige from season 1. It's the long game!
Vince: Let's make this quick, I've got places to be (no I don't).
Best Actor in a Mini-series: Benedict Cumberbatch, because he's one snarky devil and more popular than Beyonce, which deserves an award in and of itself.

Best Actress in a Mini-series: Jessica Lange, for staying so thin while chewing the scenery to pieces for three straight seasons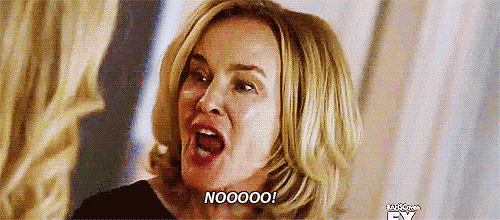 Best Supporting Actress in a Mini-series: Angela Bassett, for making casual racism and voodoo fun again!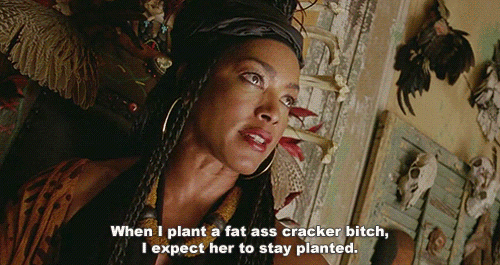 Supporting Actor: Joe Manganiello in The Normal Heart.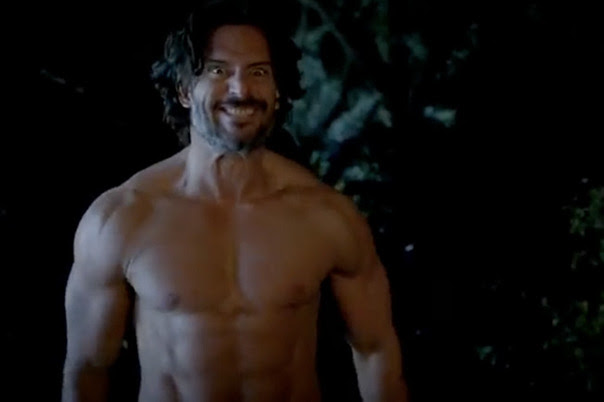 Oh, Mantello?? Never saw him. Lets go with Martin Freeman for that Sherlock sweep. Boy, do I love Sherlock.
Best Mini-Series: True Detective


Yeah, you're a mini-series. Deal with it.
Drew: Wait if we're doing it by scene-chewing, maybe Wiig should win for Spoils of Babylon? (Although I still resent that show for outright stealing the conceit of Darkplace and reappropriating it as a Southern Gothic.)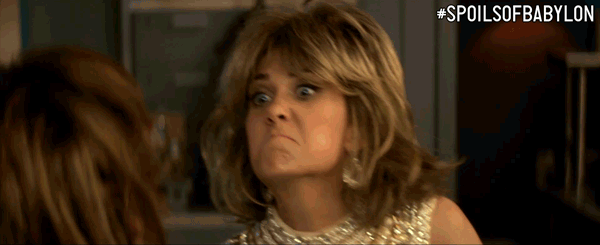 Sarah: The only one of these I saw was The Normal Heart and I thought it was great!