Where tvDownload's Drew and Vinnie open up the floor to discuss the picks for this year's Emmys!
Outstanding Writing – Comedy
David Crane and Jeffrey Klarik for Episodes, "Episode 305″
Louis CK for Louie, "So Did The Fat Lady"
Liz Friedman and Jenji Kohan for Orange is the New Black, "I Wasn't Ready (Pilot)
Alec Berg for Silicon Valley, "Optimal Tip-to-Tip Efficiency"
Simon Blackwell, Tony Roche and Armando Iannucci for Veep, "Special Relationship"
Outstanding Writing – Drama
Moira Walley-Beckett for Breaking Bad, "Ozymandias"
Vince Gilligan for Breaking Bad, "Felina"
David Benioff and D.B Weiss for Game of Thrones, "The Children"
Beau Willimon for House of Cards, "Chapter 14"
Nic Pizzolatto for True Detective, "The Secret Fate of All Life"
Vinnie: For Best Comedy I feel like Louie is going to win, which I am against for two reasons. One, that episode was part of the two-parter that featured the Bang-Bang dinner, which Drew FORCED ME TO DO and it was disgusting. Second, that seven-minute long speech from guest star Vanessa Baker is just a tad too heavy handed for my taste (pun only slightly intended).
My personal wish is for Silicon Valley to win. That jerk-off equation is literally the only Silicon Valley I've ever seen, and its still my favorite out of the nominees.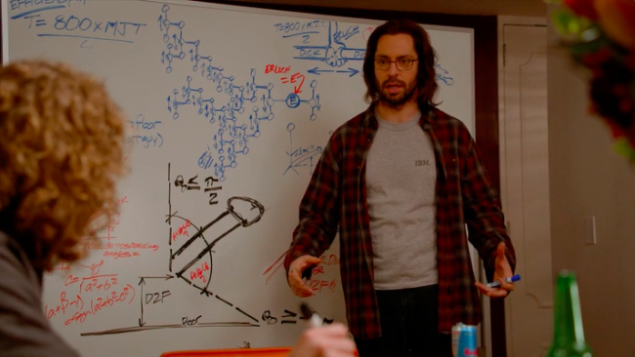 For Drama – I will never forget my friend leaning over to me during the "time is a flat circle" scene from True Detective and asking "what the fuck is this guy talking about?" I didn't answer because 1) there was no talking during True Detective time everyone was supposed to know that and 2) because "The Secret Fate of All Life" is some of the best, most engrossing writing ever done on TV. Totally my pick.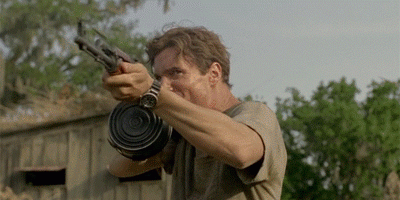 Sorry "Ozymandias" (which, for the record, should win EVERY OTHER AWARD)
Drew: Totes disagree, bro. First of all, as partial as I am to True Detective (JK NOT THAT PARTIAL), as a writer *achem* I am much more partial to Ozymandias and…wait for it…the first episode of House of Cards this season. YES, I know that the rest of the season was no fun and all "Oh, who could have shut off the lights at the baseball game? Was it Raymond Tusk? Who did back-dealings so the Chinese bridge deal wouldn't go through? No, it couldn't be…was it Raymond Tusk?! Who bought out Freddie's? Oh, I don't know, the only other dude in this series??!"
BUT! The beginning of the first season was a watershed moment–Zoe Barnes, RIP, never saw it coming and neither did we–and was just phenomenal. I miiiight be putting my cards on the house for that one. (Raymond Tuuuusk).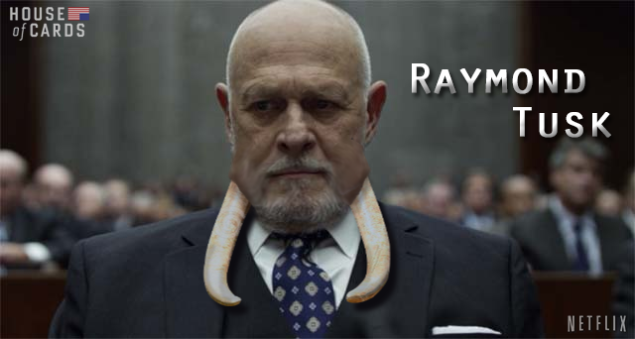 For comedy: the pilot of Orange is the New Black was underwhelming, Louis CK doesn't get an award for trying to try on the extra wide Doc Martens of a chubby girl, so I'd give it to Silicon Valley but not for the dick joke. It gets the award for describing ChatRoulette as "a playground for the sexually monstrous" and for having a realistic portrayal of someone tweaking on Adderall.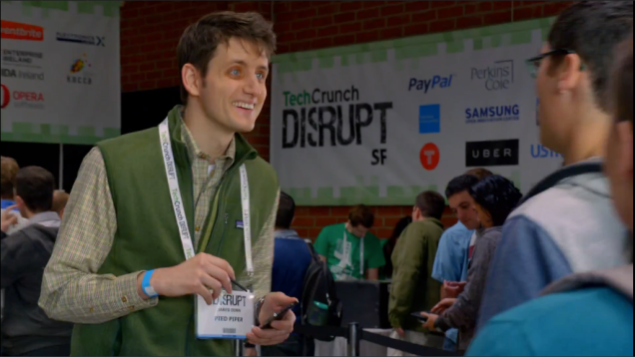 I forgot about Episodes again. Shit. I will watch it someday, I promise. (I loved Green Wing! Or, rather, it was pretty good!)
Sarah: Veep Veep Veep forever and ever!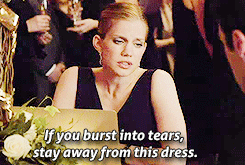 As for Drama, I am a horrible person and haven't watched Breaking Bad yet (or, let's be honest, probably ever) but everyone talks about how great "Ozymandias" was so much that I not only feel like I've seen it, but I feel like it should win?
Matt: I think Alec Berg should win for Silicon Valley, even though I haven't seen it, and only because he has such a great John Houseman name.
As for drama: House of Cards, because of Frank Underwood's "sesquipedalian dexterity," to borrow a phrase Maureen Dowd used to describe William F. Buckley Jr.
Molly: I love Veep but that dick algorithm episode of Silicon Valley was like the best 30 minutes of comedy I've seen in a while.
True Detective, ugh. Why does this show get so much credit? And why does its WRITING get so much credit? I knew the killer was the creepy guy riding the lawn mower as soon as I saw him, the big reveal did not need to take an entire season. There were no twists or turns, no red herrings. No interesting characters to speak of besides McConaughey and Harrelson. It seemed like it was written by a combination of every high-on-his-own-supply, GTA-addicted male virgin I met in my college screenwriting classes.  Write a SINGLE realistic and interesting female character or even male supporting character! and then get back to me, True Detective. This show benefited from the McConnaissance even more than McConaughey did. If it wasn't for that, no one would have cared about it.
Vinnie: "High-on-his-own-supply, GTA-addicted male virgin I met in my college screenwriting classes." I'm just going to ignore that I voted for True Detective AND went to the same college as Molly where I took screenwriting classes.
Drew: