Marking the end of an era at the powerhouse art-fair organization Art Basel, Annette Schönholzer steps down this month to pursue other projects. As show manager of the first, now legendary, Art Basel Miami Beach in 2002, and later co-director with Marc Spiegler of all three Art Basel fairs worldwide, she oversaw the tremendous growth of the art-fair phenomenon and a far-reaching shake-up of power in the art world.
Her departure follows the surprising move in July by a key official of Art Basel, Magnus Renfrew, who served as director of its Hong Kong fair, to Bonhams auction house.  As Schönholzer had also been involved some months back in the establishment of Art Basel's presence in China, the dual departures are seen complicating that newly minted expansion.
But the role Schönholzer leaves from now is Director of New Initiatives; Spiegler and team will assume those duties. A replacement is being sought for Renfrew.
Art Basel has been doing its titular fair for 44 years, then added the offshoots in Miami (2002) and Hong Kong (2013). It is largely credited with fueling the explosion of art fairs of the last dozen years. Art dealer Ed Winkleman, in a recent speech at Sotheby's Institute, puts the current number at nearly 300.
During Schönholzer's tenure, the organization consolidated its Pied Piper role within the art world, but also dealt with problems when its primary sponsor, Swiss bank UBS, was investigated by the Justice Department on charges of evading taxes and doing banking business unsanctioned within the U.S. — reportedly,  at the fair.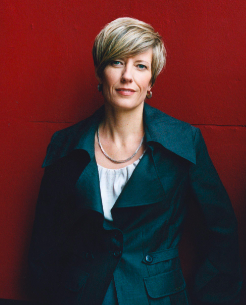 Art Basel has also battled with branding issues as the name "Art Basel Miami Beach" became synonymous with the week-long bacchanalia of parties, corporate events, museum openings and satellite fairs that take place concurrently with its annual December event. The core fairs draw hundreds of influential art dealers, many of them from New York.
In 2007, Schönholzer was famously one of a trio of executives named to replace the founding director of Art Basel Miami Beach,  Sam Keller, now head of the Beyeler Foundation. Keller had cultivated a celebrity persona, in the early years of the fair seeming to be everywhere. As it grew, that became impossible. When he left, he was replaced by three directors, the third being artistic director Sophie Cay Rabinowitz, who left about a year later. Now only Spiegler remains of the trio, though Marco Fazzone serves as Director of resources and finance and the Director of Asia will be added.
Schönholzer, born in 1964, is a dual citizen of Switzerland and the U.S. She will go on to work on other cultural projects.
Art Basel is owned by MCH Messe Schweiz (Holding) AG, which also oversees more than two-dozen other exhibitions, including the huge World Watch and Jewellery Show BASELWORD.