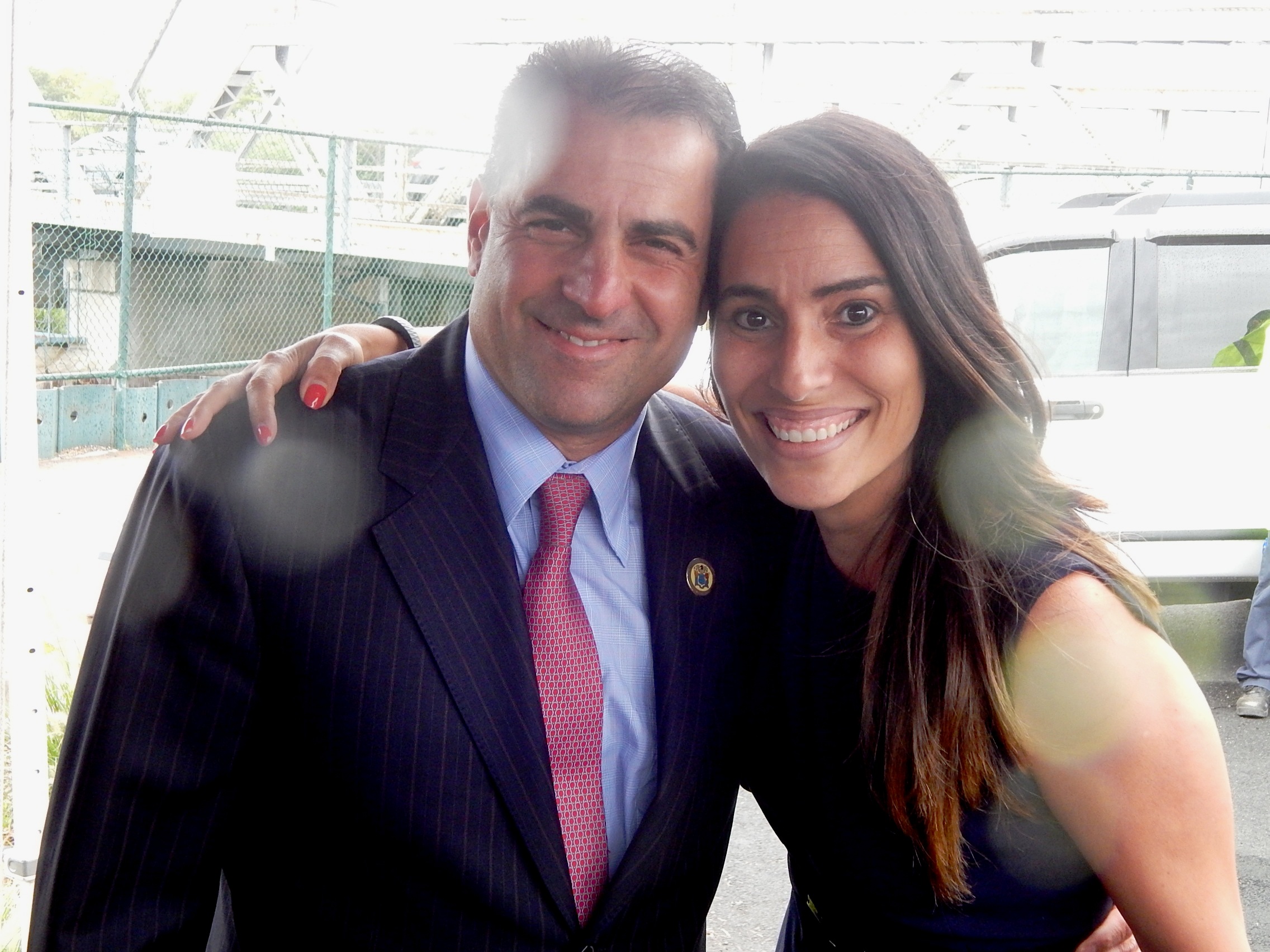 As he tours North Jersey as part of a summer shore-up swing, Senate President Steve Sweeney (D-3) this afternoon has scheduled events with both state Sen. Paul Sarlo (D-36) and state Sen. M. Teresa Ruiz (D-29).
What's at stake:
Potentially the Senate Presidency if and when Steve Sweeney departs. The South Jerseyan's strategy to grab the governor's mansion hinges on party line support from key northern counties, including the critical Bergen and Essex.
The Combatants:
Sarlo
Chair of the Senate Budget Committee, the South Bergen Democrat from Wood-Ridge occupies the state's bellwether political county: home to 158,000 registered Democrats and 104,162 registered Republicans. He's managed to stay in the game despite occupying the losing side in that 2012 matchup between Pascrell and Rothman.
Ruiz
Chair of the Senate Education Com committee, the vice chair of the Essex County Democratic Committee from Newark stands in New Jersey's most Democratic rich county: 189,727 registereds, compared to 40,000 registered Republicans. Although her mayoral candidate lost this year, Ruiz's North Ward Democratic organization showed a racing political pulse in the loss, demonstrating real clout.
The Fight
Both are close to Sweeney, and the party would expect the departing senate president to reward both for loyalty as he seeks to cement support in the two counties. The savagely political Sarlo clearly wants the job. But his county is segmented, with Senate Majority Leader Loretta Weinberg (D-37) still a force, and a sphinx-like Bergen County Democratic Committee Chairman Lou Stellato apparently undecided in his preference for governor. Other candidates – former U.S. Ambassador to Germany Phil Murphy and Jersey City Mayor Steve Fulop among them – continue to jockey for Stellato's attention. Sarlo's the favorite here – but only if he gets Sweeney the line in Bergen. That isn't necessarily an easy lift. Organizationally under the current regime, Essex has the clearer, more obvious tie to Sweeney and the South Jersey Democratic machine. Even though Ruiz's benefactor, powerful Essex County Executive Joe DiVincenzo, ate a loss this year when Ras Baraka defeated Shavar Jeffries in the Newark mayor's contest, the party organization with Leroy Jones as chairman remains intact. Sources tell PolitickerNJ that DiVincenzo, in fact, would welcome a 2015 legislative primary challenge from Baraka just to prove his party strength – and underscore to Baraka the difference between nonpartisan and partisan elections. But Essex has been smarting ever since South Jersey went around the county to replace Assemblywoman Sheila Oliver (D-34) with Assemblyman Vincent Prieto (D-32), and would relish the chance to occupy the throne of legislative power currently occupied by Sweeney. There's no doubt about DiVincenzo's preference. But does the cerebral, education-oriented Ruiz really want the knuckle-breaking job of senate president?
The Outcome
Sarlo has worked hard to stay close to Sweeney and secure his spot as clear-cut northern legislative ally. If South Jersey swaps out Sweeney as a gubernatorial candidate and supplants him with someone else, the Bergenite could have trouble staying afloat as Sweeney's can't-miss successor. Given the divisions in his home county, Sarlo may end up feeling greater pressure to stick with South Jersey in a Democratic Primary firefight. Even though Newark's Baraka will back Fulop in a war with Sweeney, the Essex County line bends toward Sweeney in a strictly business context given the longstanding relationships between DiVincenzo world and GN3. With Sarlo trying to cement himself, the question is whether Essex would be satisfied with an LG softball role for Ruiz, so she can undertake the same well-worn rubber chicken circuit that Chris Christie's people mapped for Kim Guadagno. A Sweeney-Ruiz ticket makes sense in so many ways, but does it sufficiently appease the entirety of Essex to have its brand name subordinate to Sweeney? The county's preferred play for the Latina star would be to help elect Hillary Clinton president, push U.S. Sen. Bob Menendez (D-NJ) into the cabinet, then make the play for Ruiz as U.S. Senator. Granted, it's complicated. Based on political temperament, the edge goes to Sarlo – but only if he nets Bergen, which makes this a murky call at best right now.