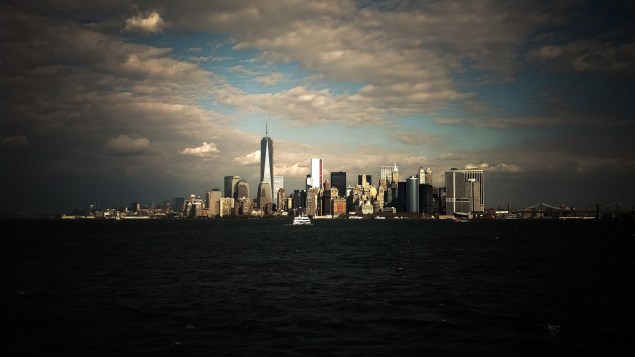 Over the years, Manhattan's middle class has ranged ever-further in search of affordable housing—first there was Brooklyn, and after that Queens, and then the vast world beyond the outer-boroughs: Westchester, New Jersey, Connecticut.
But in time those options have diminished in viability, with rising prices (an increasing number of Brooklyn neighborhoods having reached price parity with Manhattan) and shrinking living spaces (apartment square footage is dwindling rapidly in hot Queens neighborhoods), pushing much of the middle class into increasingly distant and undesirable locales.
They may have finally reached a breaking point. A recent article in The New York Times reported that a growing percentage of middle class residents are abandoning "superstar cities" like New York and San Francisco for smaller cities like Oklahoma City—which became the 12th fastest-growing city last year—and Little Rock, places that offer more comfortable lifestyles and are more than happy to receive them. According to the Times:
"The country's fastest-growing cities are now those where housing is more affordable than average, a decisive reversal from the early years of the millennium, when easy credit allowed cities to grow without regard to housing cost and when the fastest-growing cities had housing that was less affordable than the national average. Among people who have moved long distances, the number of those who cite housing as their primary motivation for doing so has more than doubled since 2007."
Increasingly, it seems, the middle class, particularly those who can pursue careers elsewhere, are deciding that the perks of living in top-tier cities are not worth sharing a tiny apartment with roommates, working two jobs or lugging groceries home on the subway. Particularly when one doesn't have the money or time to appreciate all the benefits of living in New York in the first place. As one former New Yorker and newly-minted Oklahoma City transplant told the Times, "There's a little less to do, yeah, but now we can afford to do it."
This was very much not the case from 2000 to 2006, when cities with high-cost housing grew more quickly than those with affordable housing, but may be a reflection of the fact that high-cost cities' housing recovery has been driven by wealthy outside investment, rather than existing residents' improved fortunes.
And as amenities affordable to the middle class have also disappeared along with their housing—Manhattan has seen a notable disappearance of mid-tier restaurants—there has been less reason for them to stay, especially as more and more of their friends and families move elsewhere.