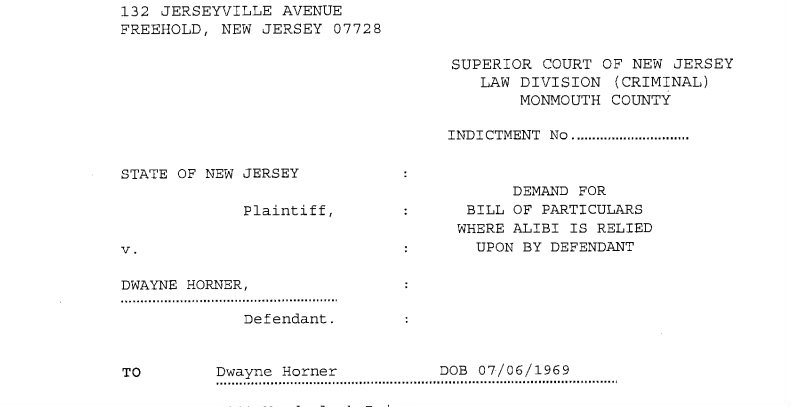 An investigation by a Monmouth County Grand Jury into a 4 a.m. robocall that occurred the morning of the Republican primary last year smacked indictments on at least one person yesterday, according to the Monmouth County Prosecutor's office.
Dwayne Horner, manager for the campaign of 2013 state senate primary candidate Leigh-Ann Bellew was charged with fourth degree identity theft for "spoofing" a mass robocall on the day of the election, which took place on June 4, 2013, in the 13th legislative district. LD13 is comprised of Middletown, Marlboro, the Bayshore and the Two Rivers area of Monmouth County and is represented by Senator Joe Kyrillos and Assembly Members Amy Handlin and Declan O'Scanlon.
The robocall in question, sent out to voters in the district on the morning polls opened, featured a voice urging voters to vote for then-LD13 incumbents Kyrillos, Handlin, and O'Scanlon, and was made to appear to be coming from the Monmouth County GOP headquarters. However, Kyrillos and Monmouth County Republican Chairman John Bennett said at the time that the call did not come from either the senator's offices or those of the county party, and that there was no disclaimer on the call as required by state campaign finance regulations.
The brief call — which presumably was meant for 4 p.m., not 4 a.m. — also reminded voters they can vote until 8 p.m., "another four hours."
"We did not authorize nor pay for those robocalls," Bennett told PolitickerNJ at the time. "More importantly, not only did someone play a silly trick of making those calls, they also broke the law by making it look like the calls came from here."
Both Horner, 45, and Bellew, a tea party conservative and GOP nominee for the U.S. House of Representatives in 2006, denied involvment in the incident at the time. Bob Gordon, co-founder of the Bayshore Tea Party Group, an organization that backed Bellew in the election, told the Monmouth-based site MoreMonmouthMusings.net that they also had nothing to do with the calls, calling them "reprehensible."
Bellew challenged Kyrillos in the June primary and, following Bennett's request for an investigation, the Monmouth County prosecutor's office announced it would issue subpoenas, including one for Horner. The investigation has now determined that the voice featured in the calls belonged to the native of Little Elm, Texas.
If convicted, Horner faces up to 18 months in prison and/or a $10,000 fine.