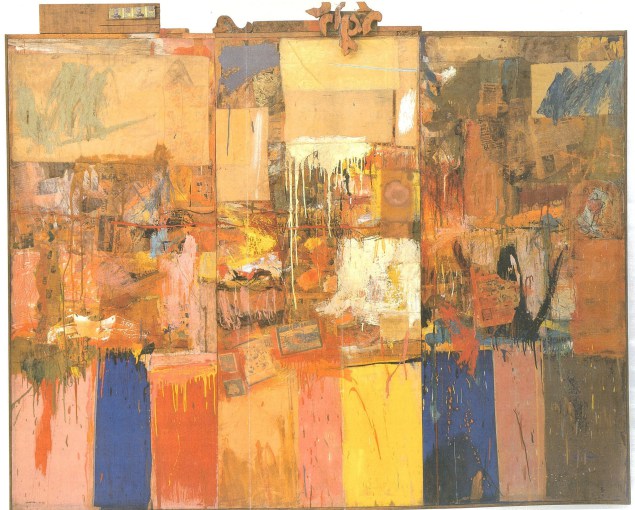 When historian Andrew Scott Carter tried to unravel the inspirations for Robert Rauschenberg's 1954, Collection, he stumbled into a murder mystery.
Sixty years ago this month, four Jewish teenagers dubbed the "Kill for Thrills Gang" were accused of slaying black factory worker Willard Menter under the Williamsburg Bridge; during extended police questioning, they admitted to several other brutal crimes.  The story of four-good-boys-gone bad captivated America and the quartet became the face of juvenile delinquency. Hollywood gossip queen Hedda Hopper even suggested the boys were the inspiration for James Dean in Rebel Without a Cause.
The crimes, and that hot New York summer, seem to be a central theme in Collection. Our sister site, Observer.com, has more.