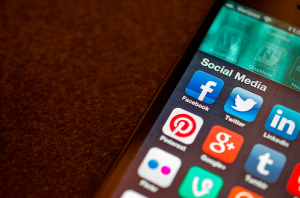 GSN must have missed the memo that nobody gives a hoot about apps anymore.
If this listing is to be believed, GSN is currently looking to cast a new reality show called App Wars, wherein a team of programmers will make lucky individuals' presumably shitty totally innovative app ideas come to life. As per the casting call:
Have an idea for App but no clue how to make it? This is the show for you. Cheri Sundae Productions is currently looking for energetic and creative Southern California residents to appear on a new show for Game Show Network where you will have the opportunity to have your App idea created by a team of professional app builders. Apply now for this once in a lifetime opportunity.
How can GSN possibly think this is a good idea? If people aren't even downloading that many new apps anymore, we hardly expect they'd be rushing to tune into an obscure network to watch a reality show about them.
We like to think App Wars came about as a result of some meeting of crusty old GSN execs about how to appeal more to ~youths~. "I hear young people these days are interested in applications," one of them probably said.
Anyway, if you have a hankering to finally follow through on your revolutionary app idea, casting for App Wars is open until Sept. 12.