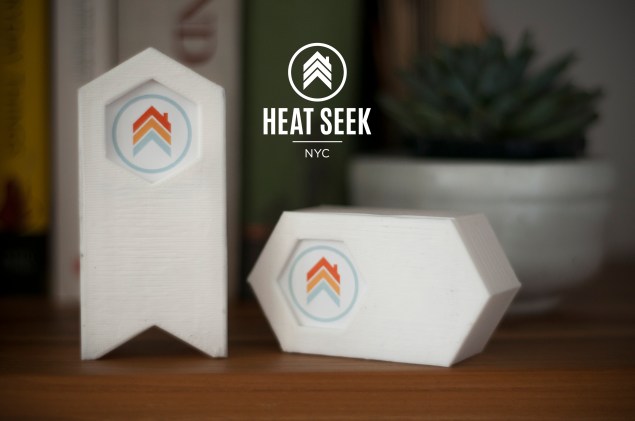 Think back to January and February in the New York City area—your mind will likely follow a frenzied and painful trail of -15 degree days and two-and-a-half-foot heapings of snow. Cars were buried to the point of true exhumation and kids were handed some generous 2-3 snow days in a row. The polar vortex kept us shriveled inside, dreading the inevitable trudge to the subway.
With summer now drawing to a close, people are mentally preparing for winter. For many, though, heating their NYC apartments during these freezing months is a battle. There are more than 200,000 claims of too-cold apartments every year across the city, resulting often in landlord-tenant disputes, unreliable data, and—frequently—unresolved issues of negligence.
At the technological forefront of such a crisis is Heat Seek NYC, a team that has put together temperature sensors and accompanying software (with an app!) that it intends to distribute to the neediest tenants of NYC, enabling them to fight their mistreatment with hard-hitting data.
The system will produce automatic temperature readings that are connected to a server and kept track of, in turn, by responsible landlords and struggling tenants, as well as by the lawyers and organizations that aim to protect them. The device, described by Gothamist as "essentially a web-enabled thermometer," can send out alerts if the readings fall below a set level.
The team's Kickstarter states that their mission is "to revolutionize the way housing courts handle heating code violations in New York City." Heat Seek NYC has already partnered with groups such as the Urban Justice Center and CASA (Community Action for Safe Apartments), who will help them in the process of distributing and implementing the Heat Seek sensors.
And, according to their Kickstarter's proposed plan for the coming months, the company intends to distribute these devices by this October and "resolve multiple housing court cases" by next Spring. To achieve this, they hope to raise at least $50,000, enough to provide 1,000 tenants with sensors that will potentially transform their winters.