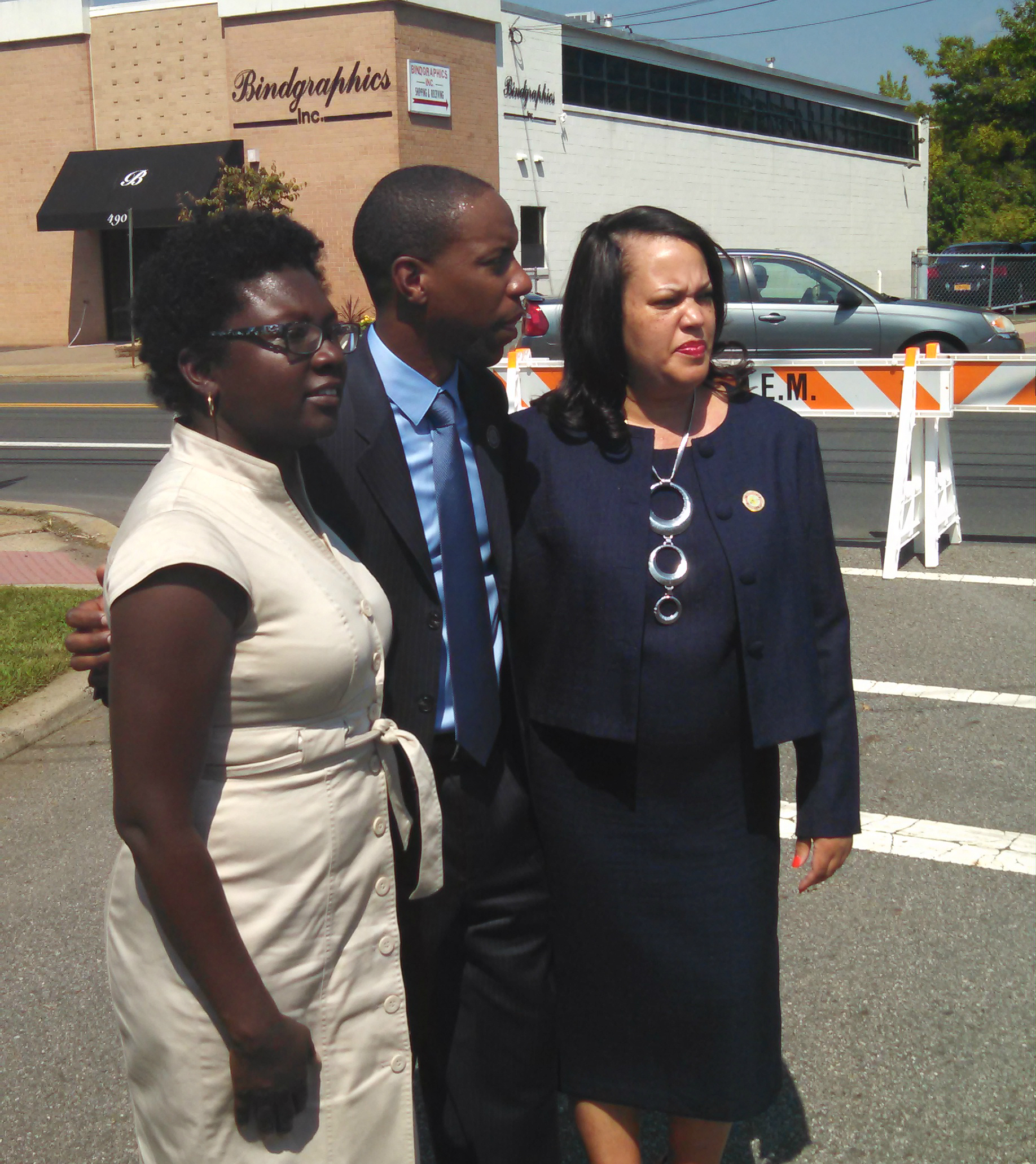 One-time ironworker, senate president, and prospective gubernatorial candidate Steve Sweeney was busy making more inroads into North Jersey's political soil today, showing up at a presser in Union County to champion the state's Transportation Trust Fund and slap Roselle Mayor Jamel Holley on the back in appreciation for letting him use the small town as the backdrop.
The event — coupled with Sweeney's other recent trips north — reeked of naked political ambition and hopes for higher office, but not solely because Sweeney was there.
Holley too has his own plans for ascending the political ladder in Union County, following shifts in power put in motion by the death of beloved county sheriff Ralph Froehlich. With the news that Assemblyman Joe Cryan will likely move in to take the vacated sheriff's seat, Holley is rumored to be next in line to take Cryan's.
Right now, he's just waiting for the internal mechanisms of succession to work themselves out, Holley told PolitickerNJ today.
"I've made it clear that I'm interested," Holley said. "But there are a lot of moving parts, so I'm being very respectful of that process."
Cryan is currently serving as acting sheriff in the county, but won't officially vacate his assembly seat until the formal replacement process takes its course, which means a candidate screening meeting next week and a general election in November. A special election would then be held for Cryan's assembly seat, which Holley is hoping to win.
Other candidates in the mix to succeed Cryan include Freeholder Mohamed S. Jalloh of Union, Hillside Mayor Angela Garretson, Union freeholder Vernell Wright, and Union Mayor Clifton People, Jr., though sources say Holley has the edge.
That edge was likely sharpened today with Sweeney's visit to Roselle, which, if not a totally public display of support, might have been an implicit one.
"[Roselle] is a small borough that hardly gets recognized, so it means a lot for the senate president to come up here," Holley said, adding that the two "should be getting to know each other a little better."