[youtube https://www.youtube.com/watch?v=jT6i1kw4rEQ&w=560&h=315]
We never thought we'd see the day when the Fire Challenge and the Ice Bucket Challenge were united as one.
Dubbed the Dumbest Man in the World by E!, the man in this YouTube video staged an absurd Ice Bucket Challenge wherein he lit his head on fire before dousing himself in ice water. To make matters more absurd, he also equipped himself with a tiny stars-and-stripes-covered vest, camouflage cargo shorts, and a giant Confederate flag. God Bless America.
Unsurprisingly, things did not go as planned. The original video was reportedly taken down from YouTube, but not before it was recorded and reposted. Let's go through a play-by-play, shall we?
The man, who identifies himself as "Cam," is raring to go before the challenge starts. What could go wrong?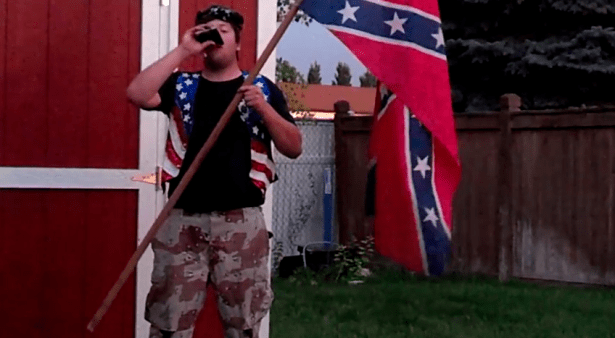 After taking a sip from his flask and spitting it out, Cam lights his hat on fire. Nanoseconds later, his entire head is engulfed in flames.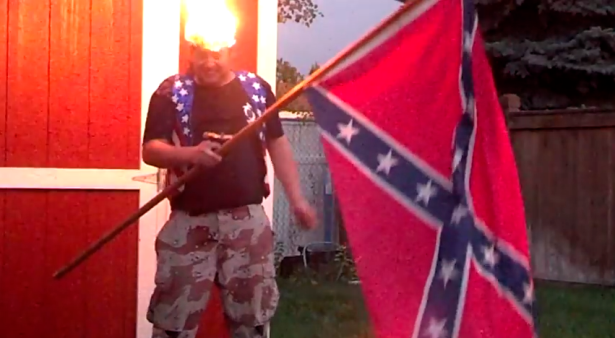 A friend dumps a bucket of water on his head, but it does nothing to extinguish the flames — in fact, the fire on his head only gets bigger. What is the actual science behind this?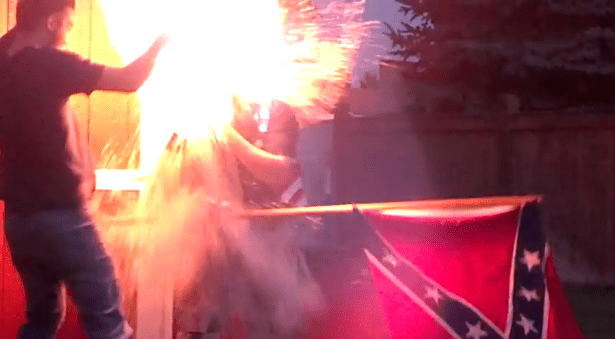 The idiotic man and his friend run off screen, the friend yelling, "Dude, roll on the fucking ground!"
Thankfully, despite his head having been transformed into a great ball of fire, Cam re-appears on camera alive. "Dude, my hair's fucked up," he says, but he otherwise looks to be fine.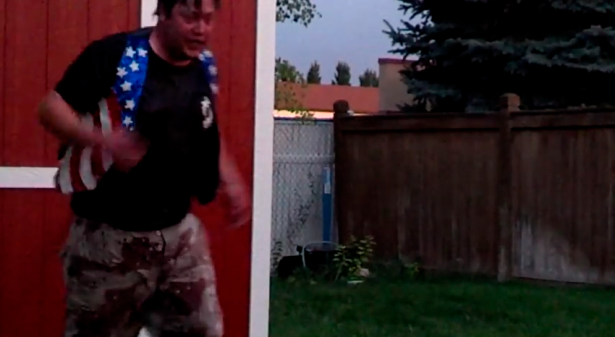 In the past few weeks, an alarming number of people have been putting their lives at insane risk for a shot at social media fame. Take the ridiculous Fire Challenge, for instance — things have gotten so out of hand that the state of New Jersey had to issue an emergency bulletin to firefighters and fire officials.
The ALS Ice Bucket Challenge, designed to raise money to help fight disease, has also taken a dangerous turn. Earlier this week, we reported on the U.K. teen who died when he dumped a bucket of water on his head, and proceeded to jump off an 80-foot cliff.
We repeat: No amount of bodily harm is worth 15 seconds of Internet fame, people.