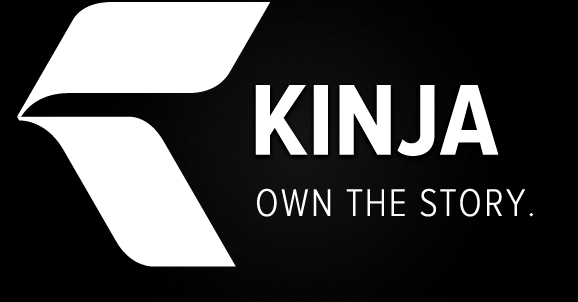 When a group of female staffers at Jezebel wrote that Gawker higher ups were ignoring their complaints about being subjected to violent rape imagery on the company's own publishing platform, it became a perverse victory for the platform itself.
"We Have a Rape Gif Problem and Gawker Media Won't Do Anything About It," Jezebel staff wrote on Monday afternoon, publicly taking Gawker Media to task for failing to address what had become a hazard of the job for many staffers: anonymous commenters were posting graphic images and gifs in the comment section of blog posts.
Gawker Media has always encouraged an active commenter community, and Jezebel, like many sites that focus on women's issues, has always attracted Internet trolls. But Gawker's Kinja platform, which launched across Gawker Media blogs in 2013 and has become increasingly central to the media company's strategy, intensified the issue of unwanted commenter input but offered little recourse to writers.
Untraceable, burner accounts mean that commenter IP addresses are not recorded, which in theory fosters anonymous tips, but also mean that graphic and violent comments cannot be banned.
The offending posts can only be removed be the staffers themselves, meaning that, they were "required to view and interact with violent pornography and gore as part of our jobs," as the blog post explained. Despite a steady stream of complaints from staffers and readers, many of whom found that innocuous posts turned NSFW unexpectedly, fixing the system was not given priority in the company.
"It honestly breaks my heart a little bit that this post even needs to exist — but the manner in which this has been handled (or not handled, really) by HQ is pathetic. Not reporting on it feels hypocritical, so here we are. I want to apologize to all of our readers. Everyone deserves better. This is a damn shame," outgoing editor in chief Jessica Coen wrote in the comments of the post.
"It's been a problem for months, and higher ups had been looped in but had basically told us that dealing with the problem wasn't a priority, despite the fact that we'd get distressed emails from readers every time this came up," Jezebel news editor Erin Gloria Ryan told the Observer in an email. "Plus, you know, we were the ones who had to look at the violent and pornographic images in order to manually dismiss them. We've brought it up in staff meetings. We've emailed. We've talked to people in person. And it was clearly low-priority."
This past weekend, the anonymous user or users responsible for the targeted spam posted an especially disturbing image (Ms. Ryan said that although she didn't see it, she was told it was a "wound oozing blood with the Jezebel logo emblazoned over it") on a story by editorial assistant and writer Callie Beusman. Jezebel staffers, fed up with the problem and with the management's lack of response, discussed it in a groupchat.
"Editorial director Joel Johnson jumped in, suggesting that maybe if we wrote a post about it, the company would be more quickly goaded into action," Ms. Ryan wrote in an email to the Observer.
With Mr. Johnson's blessing, Ms. Ryan wrote a post outlining the issue. It was then edited and approved by Ms. Coen, who along with other top management, is currently at a Gawker staff retreat in Budapest. The rest of the site's staff was on board with the post, and it went live at 12:10 pm on Monday afternoon.
The comments came in swiftly, with individual Jezebel writers actively engaging in the discussion and expressing their dismay that "the company is seemingly placing a priority on making these hypothetical tipsters feel safe over the safety of the actual real live women who write and read this site," as writer Tracie Egan Morrissey wrote in the comments.
Gawker top management didn't immediately issue a comment, even as the readers and writers continued to discuss the post. A little over half an hour after the post went up, Mr. Johnson tweeted his support and took the blame: "Re: Jezebel. 1. They rule. 2. I've dropped the ball and they're right to call me out. 3. I don't have a solution yet but that's my problem."
Around an hour later, Mr. Johnson started a discussion thread on the post, which in this context functions like a company statement: "I'm in the middle of this company tech thing, but I want to say this: this is exactly the right thing to do when people aren't paying proper attention to a real problem; it's not something I completely ignored but I obviously didn't give it proper attention, and I'm sorry about that; give me about 24-48 hours to figure out some sort of fix. It'll involve more than just me to fix it so I need some time to get the right people involved. (Tech, etc.) Proud to work with you all."
A large part of the idea behind Kinja is that by making a commenting system into a contributor platform, readers become writers and writers become commenters, turning a blog network into a sort of social network.
"Kinja is designed to break down the walls of the ghettos. So that everybody — editor, writer, source, subject, expert, fan — can be a contributor," Gawker owner Nick Denton told Ad Age last fall.
Gawker Media writers are encouraged to write about anything, whether it's personal conversations, issues with higher ups, or lunch decisions, so long as it has the potential to garner pageviews. Although it should be embarrassing to Gawker management that they didn't take the complaints of their writers about the downside of Kinja seriously before the writers made it into a public discussion, that also speaks to the goal of Kinja.
By the end of the day, the Jezebel post has gotten over a quarter million pageviews, over a thousand likes and almost 2,000 comments from engaged readers.
Jezebel staffers played the Kinja game, and at Gawker, Kinja is king. Even when it's a post about problems with Kinja.
[Update 12:00 pm, 8/12/14] Joel Johnson announced a temporary solution: