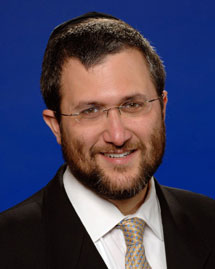 As the town of Lakewood waits for an update on the search for missing student Aaron Sofer, Committeeman Meir Lichtenstein, a former mayor, said the community continues to pray for a safe and happy resolution to the crisis.
"They are almost at a loss, as far as I know there are no leads," said Lichtenstein (pictured). "They've gone researching the forest again."
Sofer disappeared last Friday while hiking in the forest outside Jerusalem.
His parents are now in Israel to help with the search.
"Obviously there's prayer, there's concern, everybody wants to do something," the committeeman told PolitickerNJ, referring to the mood in Lakewood right now. "It's almost like everyone wants to jump on a plane to go search. People are bewildered and concerned.
"We're a large community," Lichtenstein added, referring to the ties his town has to Israel. "I have talked to the family. There is almost no one who doesn't have a family member in Israel. Almost everyone has connections to Israel – very tight connections.
"The only feeling is prayer."
The committeeman said a guarded upbeat hope persists that Sofer is okay, but also noted that his reputation is of an emotionally healthy young man constantly in contact with his family back home.
"A solid kid," Lichtenstein said. "There would be no reason to suspect he would walk off."