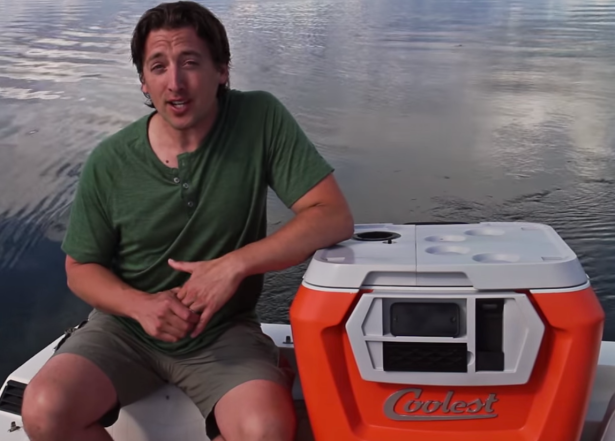 Kickstarter and Indiegogo are always held up against each other as rivals — people ask which is more secure, which is more indie, and which one is the better place to raise money. But this weekend, they both get to be winners, to an extent.
The Coolest Cooler broke Kickstarter's record for highest funds raised by a campaign ever, coming in around $13 million, and Stone Brewing Company broke Indiegogo's at $2.5 million.
The winning Kickstarter campaign is a souped-up picnic and beach cooler that has Bluetooth speakers, a built-in blender, phone chargers, super-wide tires and a cutting board. The video is cute and funny, though this is actually the second attempt to crowdfund this project. Apparently it's easier to sell a beach cooler in August than in November:
[youtube https://www.youtube.com/watch?v=l4irb2K1p8E]
Indiegogo's crowdfunding campaign isn't actually a real fundraising campaign at all — it's a pre-sale event for a limited edition beer from Stone Brewery. Using a crowdfunding campaign as a platform to raise money for an established company is a growing trend, allowing big brands to build an even bigger trial audience for new products. It also makes crowdfunding seem less indie and more corporate, not that Indiegogo sees that as a problem.
Also, the Indiegogo video is rambly, bizarre and only tangentially related to what they're actually selling:
[youtube https://www.youtube.com/watch?v=G7OR1rF42TY]
For the Coolest Cooler this could be the start of growing an enormous company. In hardware, many crowdfunded projects are going on to raise VC money, and being on Kickstarter makes them four times as likely to raise follow-on cash from investors than if they were on Indiegogo.
As for Stone Brewery… congratulations on your pre-sale event?