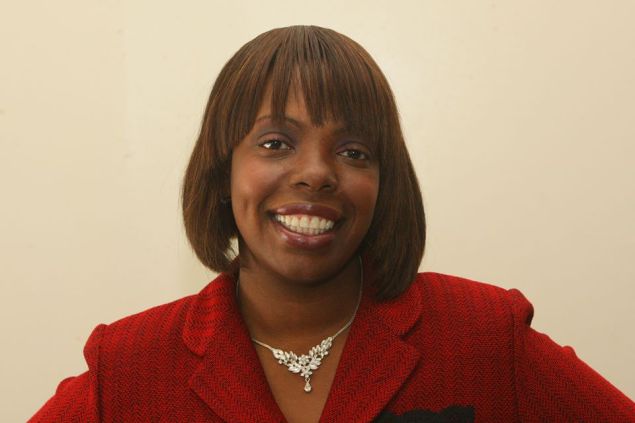 Latrice Walker, a Democratic candidate for an open Brooklyn Assembly seat, scored the endorsement of Public Advocate Letitia James this morning.
The endorsement comes as little surprise in the competitive Brownsville race–Ms. Walker served as treasurer on Ms. James' successful 2013 campaign for public advocate.
"I've seen, first-hand, Latrice Walker's commitment to Central Brooklyn. On issues like helping NYCHA residents, securing services for seniors and young people, and making sure all New Yorkers have access to high quality schools and hospitals, Latrice will be my partner in the State Assembly," Ms. James said in a statement to the Observer.
"Latrice will bring her passionate voice to Abany and deliver for Brooklyn residents. It's why I'm proud to support her and urge my fellow Democrats to vote for Latrice Walker on Primary Day," she added.
Ms. Walker is locked in a tight Democratic primary against several contenders backed by various labor unions and elected officials. Serving as a community liaison to Congresswoman Yvette Clarke, Ms. Walker is supported by Ms. Clarke and her mother, former Councilwoman Una Clarke, as well as Councilwoman Laurie Cumbo, Ms. James' successor in the council. Ms. James' endorsement will likely carry weight in the overwhelmingly African-American district.
But black power brokers are also looking elsewhere. Brooklyn Borough President Eric Adams and Councilwoman Darlene Mealy, a Brownsville lawmaker, are siding with Ineisha Williford, a staffer for Ms. Mealy. The Brooklyn Democratic Party also endorsed Ms. Williford.
The labor-backed Working Families Party, along with many labor unions, are supporting Lori Boozer, an attorney. Several council members from the council's progressive faction have helped fund-raise for Ms. Boozer.
Also running in the race is community activist and former candidate Anthony Jones. The seat became open after William Boyland Jr., the former assemblyman, was convicted on corruption charges and forced to resign.
The primary will be held on September 9.