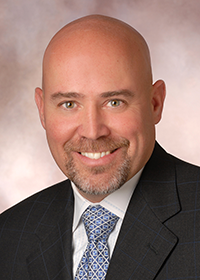 Tom MacArthur has the resources to outspend his competition, and he's not afraid to use them.
In fact, when it comes to winning over the hearts and minds of voters in the Ocean and Burlington County-constituted congressional district 3, the Republican hopeful said his financial strategy is flexible.
He wouldn't put an exact number on what he plans to spend.
"Look, I have resources and I'm willing to invest them because I believe in what I'm doing," MacArthur told PolitickerNJ in a phone interview last week. "We're going to invest what we need to invest to get our message out."
A self-made millionaire, former Randolph mayor, and longtime insurance executive, MacArthur is the GOP nominee in CD3, a place long-dominated by Republican-picked politicians. Save for one hiccup in 2008 — when the late John Adler was catapulted to victory with the help of South Jersey's Democratic power structure — Republicans have occupied the seat for over a century, most recently with the retiring John Runyan (R-3).
But MacArthur is different in at least one way for most of the Republican candidates that have ran and won in the district in years passed. Though, like his predecessors, staunchly conservative in his positions, he's not actually from the district. It's a difference, coupled with his great personal wealth (some say GOP members in CD3 recruited him for that exact reason), that's often the object of criticism by his adversaries, including his opponent, Democratic opponent Aimee Belgard, and her campaign.
Carpetbagger is a word that often comes to mind.
Belgard's campaign and other critics have gladly used the word to try and pull the wool from the eyes of on-the-fence voters in an effort to stunt MacArthur's chances, pointing to both his expat-status and personal wealth — he's already spent $3 million of his own money on his campaign — to show how out-of-touch he is. It's a campaign strategy made unavailable to MacArthur's primary candidate, tea partyer Steve Lonegan, because Lonegan himself was a expat recently moved to the district to vie for the seat.
Belgard, on the other hand, has deep roots in CD3, and specifically in Burlington County, where she serves as freeholder.
In the lead-up to the November general, tensions between the two campaigns have grown steadily in recent weeks, as mailers and attack ads circulate between camps. Of late, Belgard's campaign has zeroed in on MacArthur's work as an insurance executive and CEO of York Risk Services Group, where they say MacArthur "shortchanged' victims of natural disasters. MacArthur's campaign has blasted Belgard for a "vacuous campaign with no substance," in MacArthur's words, claiming the Democrat has dogged debate challenges and hid herself from the press.
"Aimee Belgard has yet to show up at her own campaign," MacArthur said.
Adding to the mix is involvement from the Democratic Congressional Campaign Committee, which swooped into CD3 earlier this summer to stake out $1.3 million in media buys between now and November in support of Belgard's campaign. Last week, a controversial DCCC-sponsored ad attacking MacArthur created some waves when a review by the non-partisan FactCheck.org found it to be "deceptive."
But MacArthur, who began his career in politics as a Randolph councilman in 2011 and then mayor afterwards, said he'd prefer to stick to the issues, stressing that, in one of what is now being considered only a handful of competitive congressional races across the county, he's not taking anything for granted. He "conceives of this race as running for mayor in 53 towns," and has spent the last few months building coalitions with local Republicans and Democrats.
Issuewise, his biggest focus is on jumpstarting an ailing economy.
"There are things the federal government can do to impact the business environment positively or negatively and I want to make sure we adopt policies that are positive," MacArthur said. "And that has to do with broader issues like regulatory and tax policies, but it also has to do with very local issues, like investment in vocational schools and investment in local transportation."
Other areas of interest include the state of the country's healthcare system, which he believes was made worse by the implementation of the Affordable Care Act, and immigration, which, in New Jersey, he views as a "very local issue."
On those points, MacArthur praised the state's top executive, Gov. Chris Christie, also a fellow Republican. Embattled this year over controversial pension reform and a serious state budget deficit, Christie faces his own challenges as a prospective presidential primary candidate in 2016. MacArthur lauded the governor's work, arguing he "has a very hard job — partly because he has a Democratic legislature that is I think oblivious to the facts on the ground."
"I think he is adopting the right focus, which is to reign in the cost of government, create jobs, make the state more important through tax policy," MacArthur said, adding that he'd lend Christie his support in 2016. "I think he's an effective leader, and we don't have an effective leader in the White House today. And the consequences are showing — our allies don't know what we stand for and our enemies are taking advantage of policies that are inconsistent and not very strong."
But if MacArthur himself hopes to win a seat in Washington next year, his biggest challenge will probably be to overcome the carpetbagger label. While acknowledging that he's not from the district like some people who "are born and raised there," he doesn't see it as a major issue — he's lived there since last year, he notes, and his family will be joining him as soon as their youngest daughter graduates high school next year.
Additionally, he views his wealth as more of a means to reach potential voters in the district on issues of mutual interest, not an end in itself, and the fact that he's a Morris County expat doesn't mean he's not committed to CD3.
"I'm not trying to buy a seat, I'm trying to serve the people of this district," MacArthur, who said he's had a home in Ocean County going on nine years now, maintains. "My wife and I don't just go to a church down here, we're members of a church down here. And a lot of our charitable work has been here in Ocean County in various ways, but maybe the most pronounced after Hurricane Sandy. So we are certainly committed to Ocean County and we have been."
Nor does he think it's an issue for potential voters in CD3, where registered Democrats outnumber Republicans 122,781 to 114,729, but where its 214,881 independents have a nearly exhaustive history of leaning Republican.
"I think voters want to know what I'm going to do to help them. I think that's what matters to them," MacArthur said. "And one of the concerns I have about this campaign is I keep trying to get back to that. That's what matters. All the nonsense about the perks, the congressional perks, this and that, or where you live — let's talk about the issues that face our country, and more specifically the issues that affect local voters."