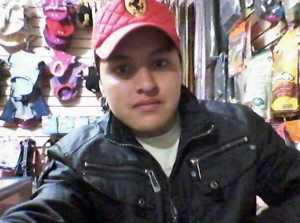 Playing with guns is dangerous, but taking selfies with guns can kill you. A man in Mexico died last week after the gun he was taking a selfie with discharged and mortally wounded him.
Local media in Mexico City identified the victim as 21-year-old Oscar Otero Aguilar. He was a fan of taking elaborate selfies, if his Facebook page was any indication. He's seen posing in front of fancy cars, expensive motorcycles, and pretty woman.
According to the police the young man was "waving it around" while trying to take the picture. A neighbor nearby the scene recounted the scary scene soon after:  "I heard a gunshot, and then I heard somebody screaming and realized somebody had been hurt. I called the police and when they arrived they found that he was still alive."
Sadly, Mr. Aguilar died on the way to the hospital.