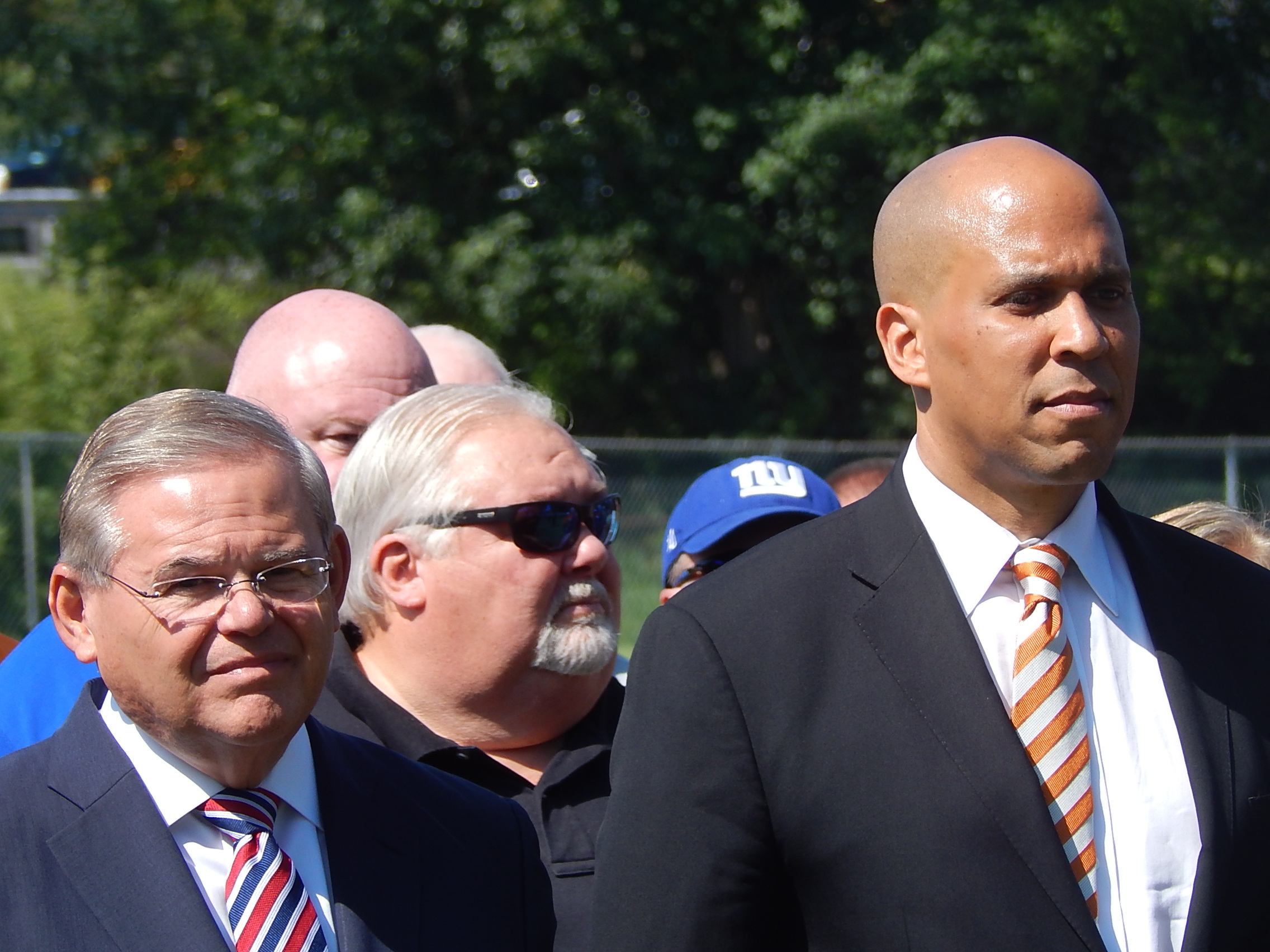 TRENTON – Anyone who tells you what's going to happen three months from now is crazy, says Assembly Minority Leader Jon Bramnick (R-21).
But let's role play two summer scenarios anyway that are feasible given moving parts in the vicinity of New Jersey's two U.S. Senate seats.
If former Secretary of State Hillary Clinton lands the nomination for president in 2016, one would have to put U.S. Sen. Bob Menendez (D-NJ) on a short list for secretary of state.
They're close political allies. Menendez campaigned for Clinton in 2008 as if the job were a Clinton win away from happening, and that was before he became chairman of the Senate Foreign Relations Committee.
If Clinton gets to the White House and selects Menendez to succeed John Kerry, that would open Menendez's seat.
Then there's the seat currently occupied by U.S. Sen. Cory Booker (D-NJ).
South Jersey and Democratic power boss George Norcross III want Senate President Steve Sweeney (D-3) in the governor's chair to succeed Gov. Chris Christie.
But if for whatever reason Sweeney doesn't catch traction in a statewide bid ahead of 2017, look for his allies to make a grab at Booker, whose considerable political nimbus, or so they argue, would crowd out the likes of Jersey City Mayor Steve Fulop, to date Sweeney's most politically nimble gubernatorial opponent.
Sources close to Booker say he's having too much fun in the U.S. Senate to changes gears and come back to Trenton to dive into an unnerving fiscal mess. Others close to him argue that he's so convinced of his own ability to be an executive – despite fallout from the Newark Watershed scandal – that he would allow himself to get talked into the challenge of running for governor.
The payoff?
Potentially more solid footing for a presidential run.
South Jersey and other establishment Democrats would get to step over Fulop, who early has shown himself unafraid to buck the machine.
The move would also open up Booker's seat for Sweeney, and enable the South to keep in place – with some modifications – its structure of ascent for those faithful statewide Statehouse allies.
An empty Menendez seat could help distribute power.
Assembly Speaker Vincent Prieto (D-32) could find himself in a position where he gives up the chair he now occupies in order to succeed Menendez – and keep Fulop in check.
Or – to boost Essex County as part of the balancing act – state Sen. M. Teresa Ruiz (D-29), ally of powerful Essex County Executive Joe DiVincenzo – could be in the statewide mix to nail down Democrats' most potent county.
Others signaling an intent to move upward in the event of openings include state Sen. Ray Lesniak (D-20), Assembly Majority Leader Lou Greenwald (D-6), and Assemblyman John Wisniewski (D-19).
Of course, Christie – or another Republican nominee for governor – could beat Clinton, or the Democratic nominee, and short-circuit Menendez's play for secretary of state. And Sweeney in his run for governor could get traction, too; and a content Booker could stay in the U.S. Senate.
But it's not unthinkable that New Jersey's two senators could make moves in the next two years that would domino right down to which county controls which committee in the assembly.