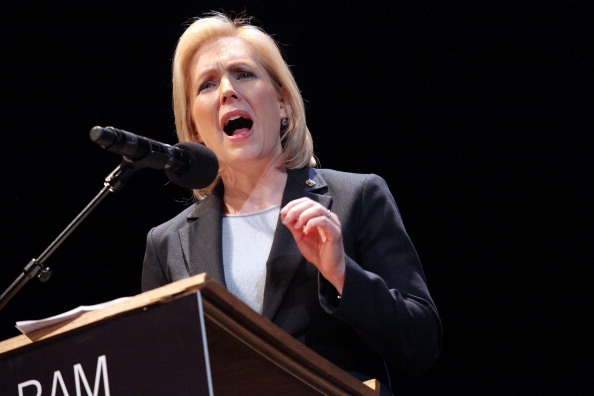 Senator Kirsten Gillibrand told the Observer today that she supported the federal investigation into Gov. Andrew Cuomo's alleged interference with the anti-corruption Moreland Commission.
Ms. Gillibrand declined to comment on what she personally thought of reports that Mr. Cuomo's aides had ordered the panel–charged with rooting out unethical activity on the part of state politicians–to drop subpoenas of organizations linked to the governor. She did, however, tell the Observer that she believed that U.S. Attorney Preet Bharara was right in his decision to look into Mr. Cuomo's handling of the panel–which he formed last year but disbanded after just 18 months, sooner than expected.
"I think reviewing it is smart, and I think it is important to have this kind of transparency in government," Ms. Gillibrand said at an unrelated press conference in Queens today.
Mr. Cuomo has long maintained that since he appointed the commission's members, he was free to dismiss the panel and intervene in its activities. But that contrasts with comments the governor made upon assembling the commission–when he claimed it would enjoy absolute independence and the freedom to investigate anyone, including himself.
Ms. Gillibrand refused to remark on what she thought of the governor's argument.
"Obviously there is an investigation going on, and I'm sure they will sort things out. It's important that we have transparency in government," the junior senator from New York said.
Ms. Gillibrand follows fellow Senator Charles Schumer in declining to defend Mr. Cuomo and his aides.
"It's an ongoing investigation so I'm not going to comment," Mr. Schumer told the Observer last week.
Mr. Bharara is a former aide to Mr. Schumer and widely seen as his protege–and a potential future candidate for governor.
Ms. Gillibrand's stance sets her at odds with Congressman Charlie Rangel and Mayor Bill de Blasio, both of whom have defended Mr. Cuomo in the days since the Moreland Commission story broke.
Mr. Cuomo's spokesman did not immediately respond to requests for comment.