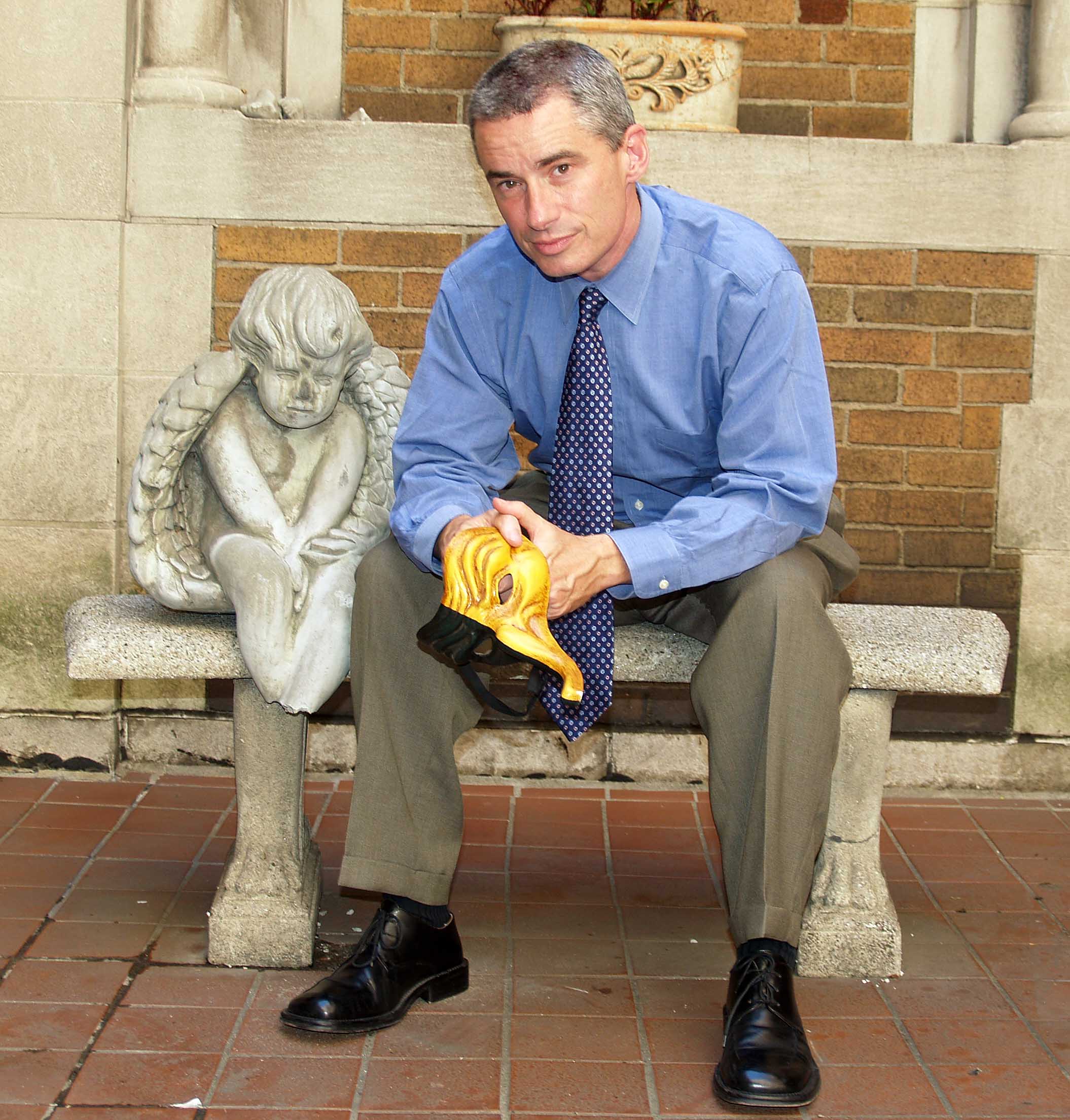 Since leaving the governor's desk 10 years ago, Jim McGreevey has resigned himself to a quiet life of worship and personal reflection that, from the looks of it, couldn't be farther cry from his days in Trenton. One gets the impression, from talking to him, of a man who's gone through deep, personal reform, and whose last concern is the political ambition that defined his younger years. "It's profoundly different," he says when asked how his life today compares with that of his past. "Hopefully it's about my sense of trying to contribute and trying to give back to the community."
Indeed, if the McGreevey of today met the McGreevey of yesterday, they might not recognize each other. One was a full-blown political animal, a natural talent that was tapped (beginning with none other than the elder Thomas Kean, "a true statesman," in McGreevey's words) for higher office as soon as he hit the floor of the Assembly as a young staffer. "It was very much chasing the proverbial golden goose, the young person in a hurry with political ambition and ascending office," he says. Today's McGreevey, however, stands in stark contrast — humble, religious, working to rehabilitate former prisoners at a church in New York City. It's part of a life he calls "more introspective — a journey to seek better angles, if you will."
But on the week of the 10 year anniversary of his departure from public office — the day he stood in front of a dumbfounded public, proclaimed "I am a gay American," a resigned from the governor's seat in disgrace — McGreevey's reformation begs an important question. A decade on, how long can the political animal in McGreevey continue to resist a return to elected politics?
In many ways, McGreevey isn't as removed from world of Garden State politics as he'd have innocent political observers believe. He's a least still quietly occupying the sidelines, serving as Executive Director of Employment Training Commission in the state's second largest city, belonging in part to an inner circle headed by Jersey City Mayor Steve Fulop (who, with rumors of a gubernatorial run, is about as politically entrenched as one can be right now). He remains a much relied-upon source for people seeking counsel on the internal mechanisations of New Jersey politics, and still can't help but keep one wary eye on those mechanisations — though they are, he remarks, part of a world "less civil" than the one he inhabited, where "Republicans and Democrats would break bread at Lorenzo's, have dinner, and were less concerned about partisan politics and more concerned about doing the right thing."
For a political animal like McGreevey, who dutifully committed the first 30 years of his adult life to politics, it's difficult to imagine that no part of him misses public service, or that he's entirely free from the political bug. Though he confidently answers "No" when asked whether he sees himself ever returning to elected office, it's easy to play out a scenario in which he does, in fact, make some sort of comeback: after losing the public's trust, reformed New Jersey governor repents his mistakes and makes a run for state Senate, or mayor in his hometown of Plainfield, perhaps. There's also the mayor of Jersey City's post, currently occupied by Fulop, but which may soon be vacated as the Democratic golden boy prepares a 2016 gubernatorial run.
It's not unthinkable, nor would it be unheard of. It doesn't take much to find examples of public servants who, after leaving their posts in disgrace, returned to public life, sometimes more popular than ever. Eliot Spitzer, the former New York governor whose term ended after he was caught interloping with prostitutes was one, although, after an unsuccessful bid for New York City comptroller, he technically never made it back to elected office. More locally, John Gregorio was another, a former political boss and Linden mayor who, after ascending to the Assembly, was convicted for failing to disclose interest in a pair of Linden go go bars. Gregorio was later pardoned and returned to the town to make a second successful mayoral run.
Terry Golway, a presidential historian and professor at Kean University, thinks the stage is appropriately set for a McGreevey comeback, were he to decide to make one. "Could he? Yes. Will he? I don't know,' Golway told PolitickerNJ. "I think he's at peace with himself now and his instinct, which is admirable, to help people is probably best served in the kind of work he's doing now, as opposed to elected politics. But could he be elected again? That depends on what he's running for."
Golway noted that McGreevey is probably already more popular today, and thus better poised, to return to the field than he was on the day of his resignation. Much of that is due to the personal story he's crafted since leaving office, which conjures up images of an ex-governor who's realized his mistakes and repented for them. "What's interesting is that 10 years later we're even having this conversation, and I think that speaks to the way that Jim has reinvented himself and that the public has accepted, not just his sexual orientation, but his good heart," Golway said. "Otherwise he would be a laughing stock."
But he's also wary to make political comparisons with the likes of Spitzer: "The difference between Jim McGreevey and Eliot Spitzer is that Jim McGreevey felt the need to redeem himself, he lived through the humiliation of his disgrace and then rebuilt his life by helping others. Eliot Spitzer has rebuilt his life by calling attention to himself on television. He has shown no evidence of humility, he has shown no evidence of having learned anything from his experience. The difference is Eliot Spitzer is a prick, and Jim McGreevey is a good guy."
Right now, according to McGreevey, he's happy working to help better the lives of former prisoners, "trying to assist people to change the direction of your lives and to recognize new possibilities." He calls it "challenging, rewarding" work, and has no aspirations for re-entering politics. "Actually, the resignation was a blessing," he says "because it brought me to this place to do what it is I'm meant to do. As my Irish grandmother would say, God works in mysterious ways, and so I'm at this place, and it's a good place to be."
McGreevey gets the last word, Golway concedes. "The question is whether he has the fire in the belly still, and that's a question only really he knows."