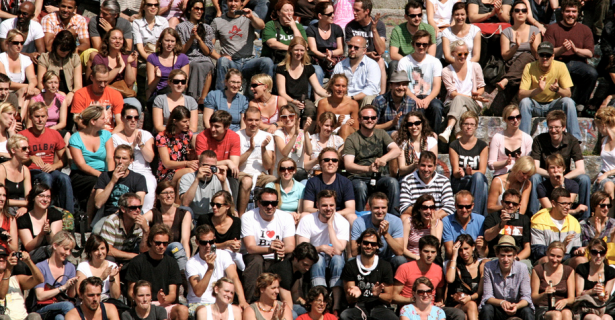 Crowdfunding began as a cool way for your college roommate to raise money to finally record his first album, but has quickly gone on to be a bigger part of how the tech industry does business.
CB Insights, a research analytics firm that bills itself as the "OkCupid for venture vapitalists," has released the first study of crowdfunding's growing role as a serious part of the tech business. The survey took a look at every crowdfunded tech hardware project on either Indiegogo or Kickstarter, which came out to 443 projects.
Of those projects, about 10 percent went on to get additional funding from venture capitalists, a trend that exploded in 2013. To date, these projects have brought in $321 million.
"When Kickstarter launched, it was, 'The sky is falling, venture capital is screwed,'" CB Insights founder Anand Sanwal said. "It actually looks more like a complementary force than something that's cannibalizing VC."
One glaring statistic is that Kickstarter projects are four times as likely to go on to raise VC rounds than projects from Indiegogo. Indiegogo hasn't made traffic data available to Betabeat, but there's little to suggest that Indiegogo does only a quarter of the over funding traffic of Kickstarter. The best theory for the imbalance is that Kickstarter is a less open platform: they're choosy about who they let in, so there's going to be a higher quality of projects on the site. Besides, as Mr. Sanwal says, success breeds success.
"High flyers who have raised good money on Kickstarter have created a halo for the platform," Mr. Sanwal told Betabeat.
Larger companies have been coming up with myriad uses for Kickstarter other than simply finding extra cash. Frameri, a company coming after Warby Parker in ecommerce, used Indiegogo to prove to investors that there was demand for their product. FINsix, a startup that already had $5 million on hand used Kickstarter as a pre-sale platform to build an audience with immediate feedback for their pint-sized phone charger.
But crowdfunding still has a reputation for being a place for the little guy to make cash, and many still worry about losing the "Indie" in "Indiegogo." Take the Oculus Rift acquisition for example: everyone thought they were helping build the future of video games — by the people, for the people — not setting up a $3 billion acquisition for Facebook for which they were rewarded with exactly zero dollars.
Still, crowdfunding is a nascent space, and once new laws allow equity to become part of the equation, the grumblers who felt cheated out of their Oculus money might go silent for good.
"This is just a snapshot of these platforms," Mr. Sanwal said. "These are still the early days."