With more and more horny dudes flocking to camming sites to shell out heaps of money for private sessions, the performers on the other sides of the webcams — cam girls, as they're known in the industry — stand to make a lot of cash. Some, a spokesperson for camming site Jasmin.com told me, are raking in tens of thousands of dollars a month, with a few making around a million bucks a year. Um, what was the point of having a normal day job, again?
When I called up high-earning cam girls LittleRedBunny and KatieKays, I was hoping they'd tell me scandalous tales of throwing lavish parties and taking over-the-top vacations. But with a job like camming, a month of good earnings doesn't necessarily guarantee another month of good earnings. It's not a sustainable lifelong career, and for that reason, despite bringing in hefty incomes, they both say they're responsible with their money.
"[Camming]'s not something you can do forever, so to me, you've got to be smart about it," LittleRedBunny said. "You don't know what you're going to do after – [you might make] much less, and you might end up in trouble."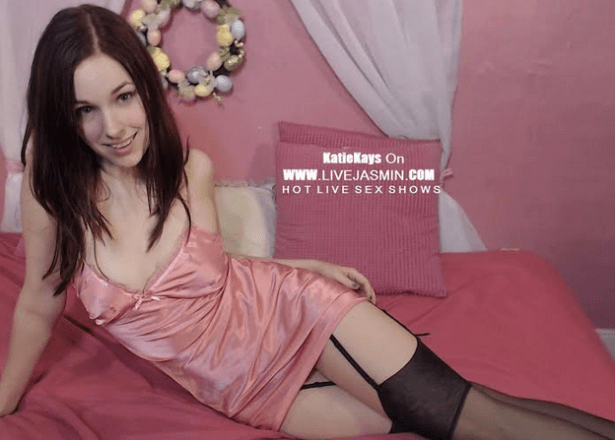 Setting a Price
Cam girls' earnings come from people paying big bucks for private sessions, as well as tips earned in their free chat rooms. When they first get into camming, they generally start out with lower private session rates, and then work their way up as they gain a larger, more devoted following.
"Starting at $4.99 is a little tacky I think," LittleRedBunny said. "You're still trying to understand what the job is about."
KatieKays, who's been camming for about a year (she's 19 now, and started just after turning 18) charges $2.99 per minute, plus "a couple dollars extra" if viewers want to be able to talk to her, in addition to watching. LittleRedBunny, who's been at it for five and a half years and is now one of Jasmin.com's top-earning performers, charges $4.99 per minute. The earnings can add up if, like LittleRedBunny, your private sessions last up to 19 hours.
Of course, money also comes from tips, given out by viewers in the performers' free public chat sessions. Just like with over-charging for private sessions, I got the impression it's tacky for performers to actively try to get tips.
"Sometimes I get tips in free chat because people like to," KatieKays told me. "I don't ask for tips or anything. I just try to get to know people and care about their lives and stuff, and I guess I get rewarded."
"I know some girls [ask for tips]," LittleRedBunny said. "I feel like it's like begging, personally. I just have fun, and I give myself 100 percent in free chat. I never ask for [tips]… what's important is [viewers] have a good time."
Once the tipping gets going, viewers will occasionally compete with each other to see who can give the biggest tip — "like a domino effect," KatieKays said.
Since cam girls' earnings are based on the number of hours they work, some performers understandably push themselves to work long hours.
"It always depends how many hours you work — some people are going to go totally crazy and work 16 hours a day," LittleRedBunny said, warning, "It's not sustainable for six years to do that. I've always been consistent through all my years."
KatieKays, for her part, said she hasn't yet found the long hours draining. "It's not very hard, I guess," she said.
We asked how she managed to take all the physical demands of the job. "Well, I'm only 19."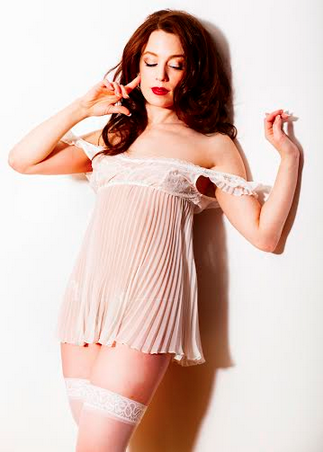 Spending the Cash — Or Not
LittleRedBunny said her lifestyle hasn't changed much since she started earning money through camming. She won't tell us exactly how much she makes per month, but we know she's been one of LiveJasmin's top earners for a long time. "I'm so boring!" she exclaimed over Skype. "I'm 100 percent not a spender!" She still lives as she did when she was a student, except without the same pressure or insecurity surrounding finances.
"I'm not material, I don't buy anything," she said. "Most of my expenses go to [camming] — you have to upgrade your computer, you have to have the fastest Internet speed … [you have to] buy new toys … Besides that, my biggest treat is just, 'Let's have a night out. I'm gonna have a good meal.'"
"So you just save it all?" I asked, admittedly somewhat disappointedly.
"I keep it safe. I pretend it's not there," LittleRedBunny said. "I'm not a fancy girl — I don't have the crazy fancy shoes and clothes. I've always been simple, and it's important to remain who I am."
Part of LittleRedBunny's hesitation to spend extravagantly, we expect, is that she's also very private about how, exactly, she's earning all this money. "They don't know where money's coming from," she said, referring to when she goes out to eat with family. "I won't pay for everybody. I'll keep [my job] secret!"
With her desire to keep camming a secret, I was curious if she ever had problems filling out official documents, like taxes. Apparently, it's no problem.
"It's easy," LitteRedBunny said, "You're basically self-employed. It's simple. I'm a self employee, I have my own business." Sometimes she'll also list her occupation as "performer" on official documents.
"Every time I have to do official stuff … there's always a little thing, because for any self-employee it's always harder," she said. "Beyond that, it's just the same."
KatieKays also stayed quiet about exactly how much she was earning, but she did give me a clue. "I make a decent living," she said. "It puts me through college without student loans."
She's currently at university in Pennsylvania studying early childhood development, and plans to continue camming until she finishes college. Besides tuition fees, 10 to 15 percent of KatieKays's earnings go to savings, she said.
Does she splurge at all, I asked?
"I'm considering moving to Key West for the winter," she admitted.
LittleRedBunny also completed some college, but put it on standby when her camming career took off. She doesn't regret devoting time and money to a degree that's still incomplete.
"Everything you do and learn in life, it builds you as a person," she said. "Even if you study business or accounting, if you end up doing something different, that knowledge is part of you. It's going to give you skills and understanding even if you do a different job."
As she mentioned earlier, camming can't last forever — even though it's going extremely well for now. At some point, LittleRedBunny knows she'll have to find a different job — and one that won't necessarily pay as much as the job she has now.
"It might still be a pay cut, but at some point you have to transition."