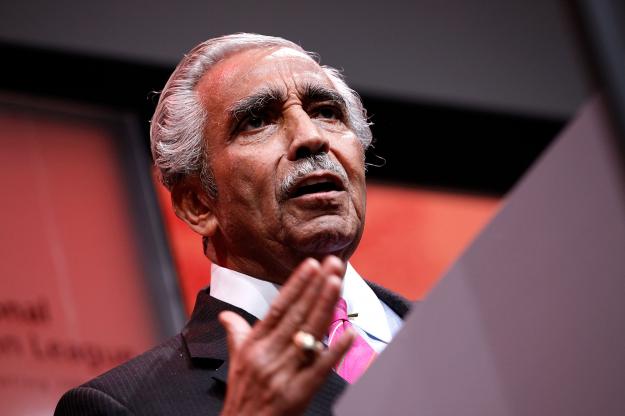 Congressman Charlie Rangel broke with Police Commissioner Bill Bratton and Mayor Bill de Blasio by declaring he is positive race was a factor in the death of the late Eric Garner.
Mr. Rangel told the Observer at a birthday party last night for Harlem Councilwoman Inez Dickens that he believes strongly that race caused police to single out Mr. Garner, a black Staten Islander who died last month shortly after police applied what appears on video footage to be a chokehold–a restraining maneuver prohibited in the NYPD handbook.
"There's no question in my mind," Mr. Rangel told the Observer when asked if he thought skin color played a role. "That wouldn't have happened in a different community, with a different person."
Mr. Bratton has maintained that he does not think Mr. Garner was in any way profiled or subjected to harsher treatment because he was African-American.
"I personally don't think that race was a factor in the incident involved in this tragic death," Mr. Bratton said in July.
Mayor Bill de Blasio has argued that it is too early in the investigation into the incident to determine if race played a part. City Council Speaker Melissa Mark-Viverito refused to say if she thought there was a racial element in the fatal encounter when pressed by the Observer.
Mr. Rangel's position, however, does put him in line with at least one other Harlem pol.
"The murder by a New York City Police Officer—maybe not in blue, undercover, once again—has raised a question of racism. I cannot believe that if this brother was not black that a chokehold would have been used against him," State Senator Bill Perkins said at a rally at City Hall last month.
Similarly, Brooklyn Councilwoman Inez Barron argued Mr. Garner would not have been subject to force if he were not black.
"It doesn't happen to white folks. It happens to black folks," Ms. Barron said.
Ms. Barron's husband, former councilman and current Assembly candidate Charles Barron, has demanded Mr. Bratton resign over the incident.