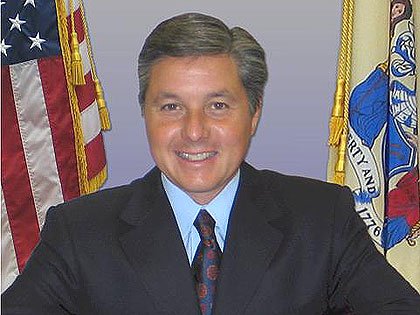 Evesham Mayor Randy Brown has to get through this year to win a third term as mayor of the Burlington County town, pop. 45,000 plus. He does that – and he plans to run for governor, say Burlington GOP sources.
A kicking coach for the Baltimore Ravens, Brown looked at a run for the 3rd Congressional seat this year but after conferring with party leaders decided against it, opting instead for a statewide bid in 2017, sources say.
Republicans didn't want him running for Congress. Although Brown presented "an impressive list of major contributors," according to one source, they didn't want to lose Evesham, a swing town where they depend on Brown's popularity.
So they threw their support behind millionaire Tom MacArthur, the former mayor of Randolph – which is well outside the district, the county, the region, and outside the dimensions of local elections where GOP control is at stake.
Now MacArthur is the Republican nominee in CD3.
If the mayor had run for Congress the GOP would have had to spend money on a local race and so convinced him to hold back, run for re-election – then examine higher office.
That's the direction he's headed, according to sources.
"I'm working to be mayor again," Brown told PolitickerNJ, when asked about a future gubernatorial bid.
But he's already meeting with people, according to sources, lining up his own bid to succeed Gov. Chris Christie.
Other Republicans in that mix include Lieutenant Governor Kim Guadagno, Assembly Minority Leader Jon Bramnick (R-21), and state Senate Minority Leader Tom Kean (R-21).