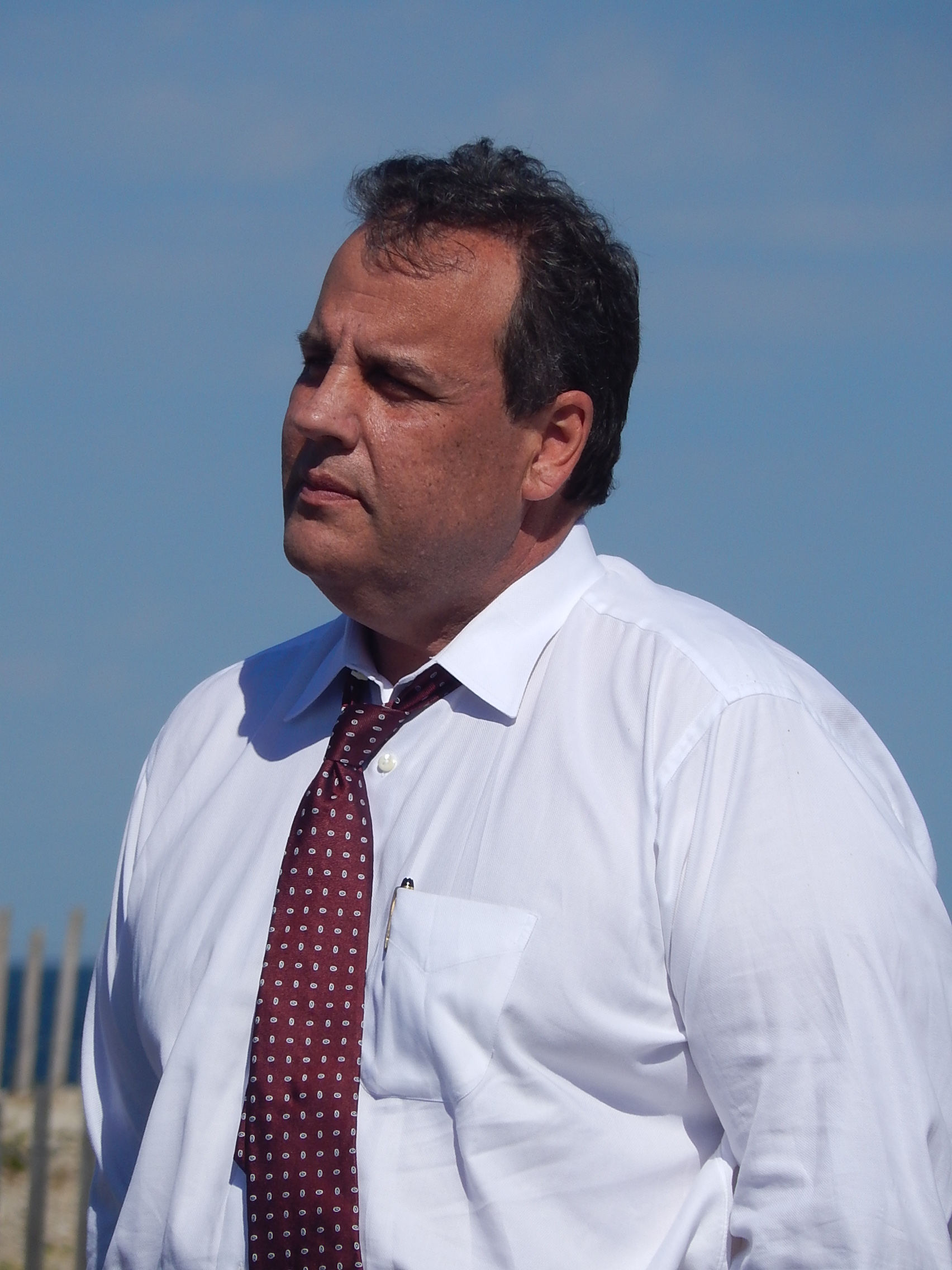 SEA BRIGHT – Queried by NJTV reporter David Cruz in the lead up to his trip to Mexico next month, Gov. Chris Christie, not a hair out of place on the shore as he sandwiched a quick New Jersey appearance between RGA stops on the national trail, said speaking Spanish isn't a pre-requisite for the presidency.
"No," he told Cruz bluntly, and claps and whoops filled the seaside air. "English is our language."
"English," a woman shouted in affirmation.
Christie said he took Spanish in school and "I was really bad at it."
His inability to speak the language notwithstanding, Christie has a trip to Mexico City scheduled next month as the 2016 presidential hopeful seeks to shore up gold sash photo ops in hopes of winning over the national Hispanic vote.
"I'm bringing business folks with us," said the governor, explaining his interest in the trip, pointing out that he plans to examine important trade partnerships between New Jersey and Mexico.