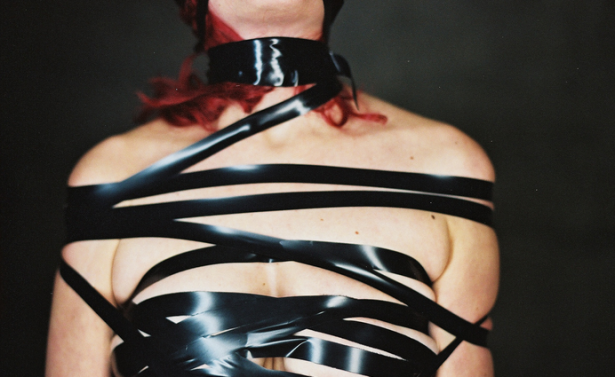 Next time you're on a trip to a romantic mountain getaway, a ski vacation, or just a trip to that little cabin in the woods, don't forget the bondage tape, ball gag and OhMiBod. Turns out, people in remote areas are way more curious about bondage than those of us who live in cities and suburbs.
Pornhub Insights, the blog that looks at porn browsing habits to produce such revelations as "America Runs On Anal," dug into the search terms surrounding BDSM porn. Though bondage accounts for less than two percent of searches — which seems low to us — Americans are clearly curious about dom/sub relationships, if the popularity of 50 Shades of Grey is any indicator.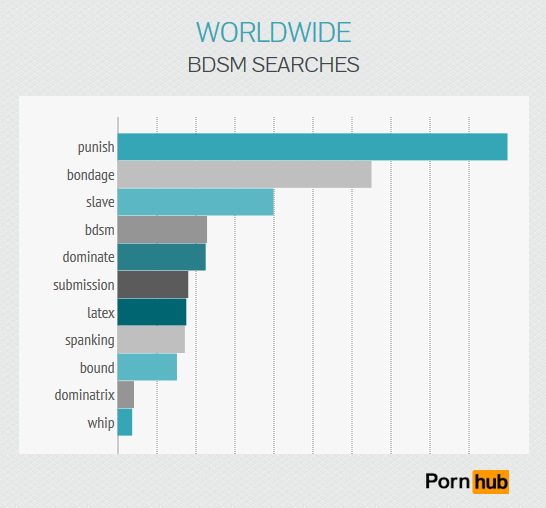 The blog post has an interactive heat map that shows which states are searching for the above BDSM terms most often. As it turns out, the states most interested in bondage also happen to be states with extremely low population densities, like Wyoming, Oregon and Alaska. This suggests a possible link between sparse populations and an interest in butt plugs, blindfolds and patient restraints.
The correlation isn't statistically perfect. After all, a couple of states like Nebraska and New Mexico escape the top ten of the bondage-obsessed. Still, states where people live shoulder to shoulder are notably less inclined to go searching for "latex" and "punish."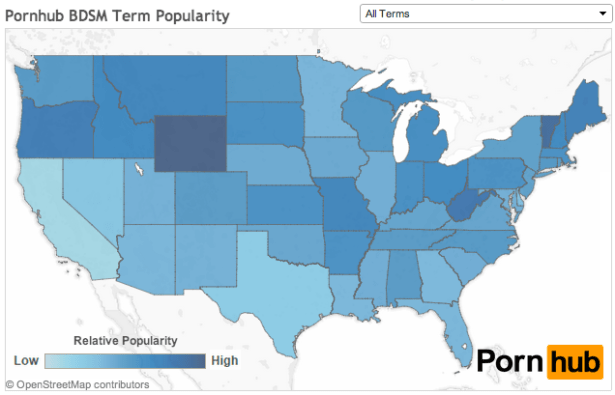 Unfortunately, the study only looked at searches, and doesn't account for people who go straight to the "Bondage" section of Pornhub. In that case, perhaps the study is a better look at who is curious and exploring rather than those with developed tastes. Optimistically, maybe this means our isolated compatriots are less prudish and more willing to try new things?
As for countries, Germany and Austria were at the top of the bondage list, which seems weirdly appropriate. Finland and Canada also come out higher than US, so it could also just as easily be the cool mountain air that's inspiring all of these explorations into black leather territory.