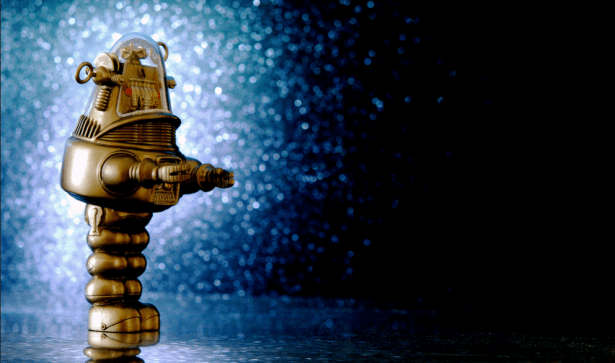 It only takes five minutes with Siri to realize that robots are miserable replacements for help from a real person. But artificial intelligence researchers haven't given up on making robots that can do something more useful than answering basic trivia and telling us where to hide a body.
A team of researchers created an artificially intelligent robot psychologist named Ellie who can ask probing questions, read emotions with 3D cameras and get through a basic therapy session, the Economist reports. Early experiments are showing that people are more likely to be candid and emotional when they think no one is sitting there judging them.
The experiment included over 200 participants, half of which were told that Ellie was a robot, half of which were lied to and said that she was being controlled by a human who was listening in. The half that knew that Ellie was just a machine were more likely to betray signs of sadness, and scored twice as high on willingness to disclose personal information.
For basic screenings, Ellie might come in handy for groups that still stigmatize psychiatric help. Soldiers, for example, are notoriously reluctant to seek treatment for PTSD and might be served by a tool like Ellie that can help them be more upfront about their problems.
One thing they left out of their experiment, however, was a control group of people speaking to real, human psychologists. A 3D camera that can read facial expression to see if you're smiling or frowning obviously doesn't cover the powerful nuances of reading the myriad expressions of someone who needs psychiatric help.
So until the day comes when we can replace psychiatric professionals with uncanny computer-generated proxies, remember: if you need help, seek it from a real-life professional. Siri is no substitute.