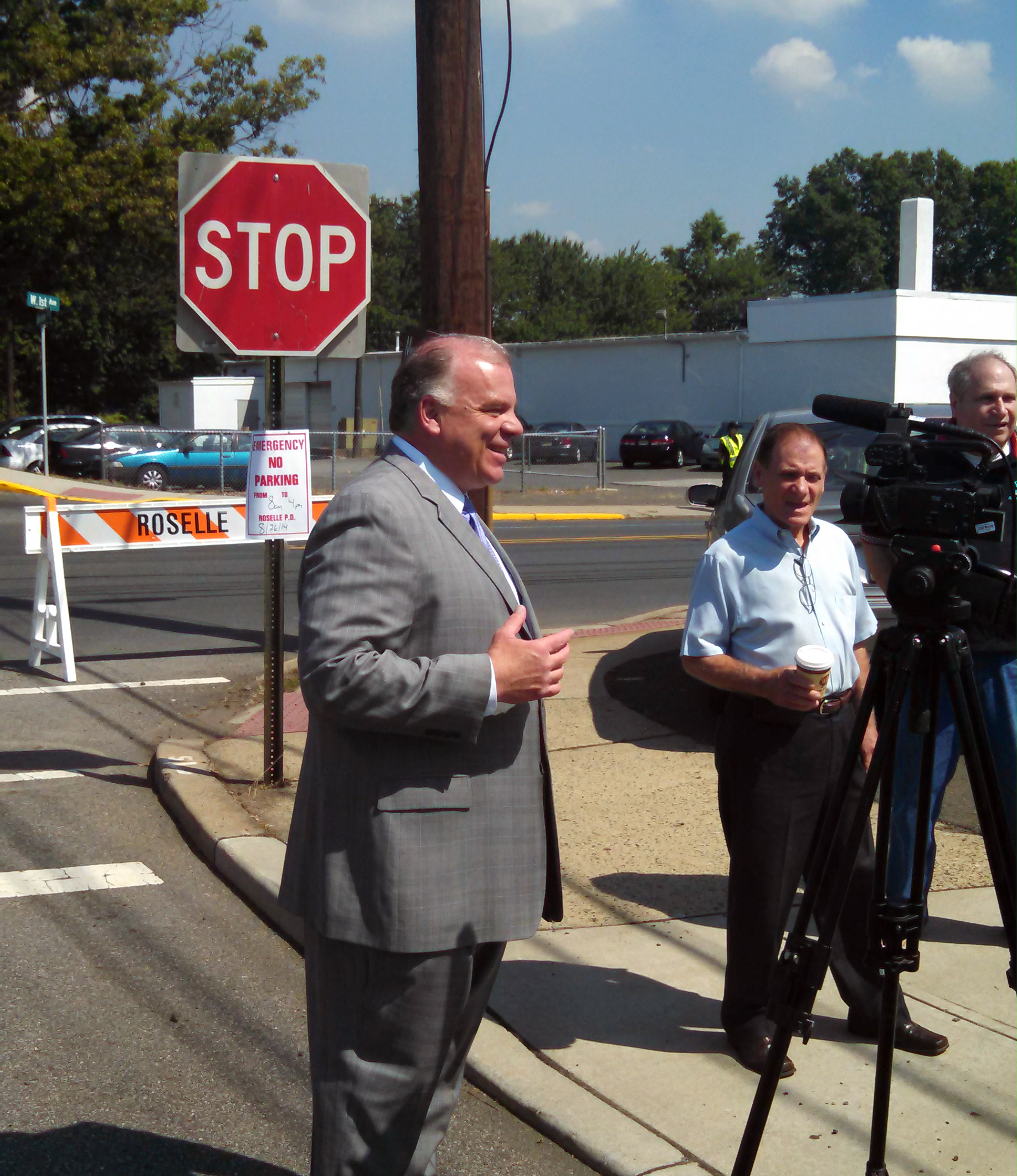 ROSELLE – Senate President Steve Sweeney said today that he won't stake out a position on Gov. Chris Christie's top pick for the state's next attorney general until the governor actually submits the nomination.
Appearing at a presser in front of the Gordon Street Bridge in Union County to champion recent efforts to raise money for a currently depleted Transportation Trust Fund, Sweeney remained somewhat mum on the subject of a forthcoming nomination for current Christie chief of staff Kevin O'Dowd, saying it's too early to take a stance.
"The governor has to make the nomination and he hasn't done it yet, and once he makes the nomination we can take a position on it. But we can't make assumptions on if he will or won't," Sweeney said.
Christie expressed his intent to nominate O'Dowd to the position earlier this year — and reiterated his support last month when he said he still has "every desire to nominate Kevin for attorney general" — but in the absence of a submitted nomination from the governor, speculation continues to build over the candidates fate. Earlier this month, PolitickerNJ talked to several sources who said O'Dowd's prospects were 'bleak,' and yesterday, the Star Ledger reported that the pick continues to face a 'murky future.'
Part of the problem could be O'Dowd's involvement in last year's George Washington Bridge lane closing scandal, which continues to threaten Christie's future prospects as a potential presidential primary candidate. An attorney general nomination would put O'Dowd in the spotlight, opening him up to Democrats who continue to probe the issue — something Christie may not want to risk in the lead-up to 2016.
Sweeney said all that ultimately hinges on the governor's final move.
"I like Kevin O'Dowd, I have a lot of respect for him, I think a lot of people have respect for him." Sweeney said today. "But that selection is the governor's and it's up to him. And based on who he nominates is how we'll make our decision."