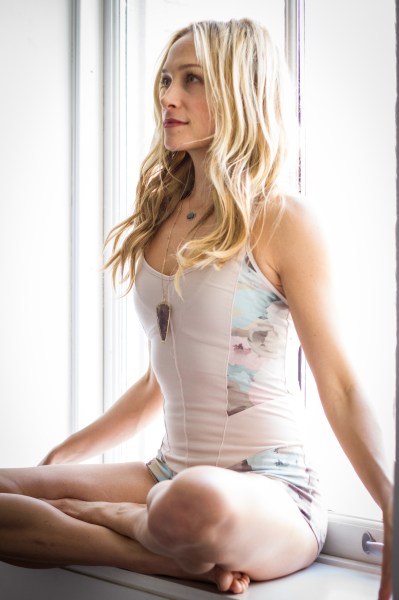 While SoulCycle and ballet barre phenomenon Physique 57 pull in the crowds, Manhattan's most perfectly streamlined bodies get sculpted at a grueling 75-minute workout known simply as "the class." If they can get on the list, that is.
Taught by former fashion industry exec turned yoga teacher Taryn Toomey, there are only four sessions of the class a week with Ms. Toomey herself, so bagging a spot is a challenge even for the most salubrious celebs. With certain moves borrowed from South American shamanic tradition and loud bouts of cathartic screaming actively encouraged, the atmosphere in the class at 7:15 a.m. on any given Tuesday morning can best be described as … tribal.
Hailing from New Jersey by way of Connecticut, Ms. Toomey relocated to Manhattan 12 years ago. With an early penchant for fitness, she taught step aerobics classes at 18, then later trained as a yoga teacher after a career on the business side at Ralph Lauren and then Dior. "After the birth of my first daughter I decided that my body needed a workout with more fire to it. I also couldn't figure out why that thing still felt stuck," said Ms. Toomey when the Observer caught up with her.
The "thing" in question was whatever negative emotion or limiting belief she happened to be holding onto at the time. Ms. Toomey's spiritual conscience provides a strong backbone to the class. Having always taught what she described as "a very slow, breath-based yoga technique," she developed an idea for what would become the class at the gym in the building where she lived in Tribeca. "It was a morph of yoga-based breath and meditation, all the grounding parts of yoga, coupled with a sculpting, boot camp style class," she explained.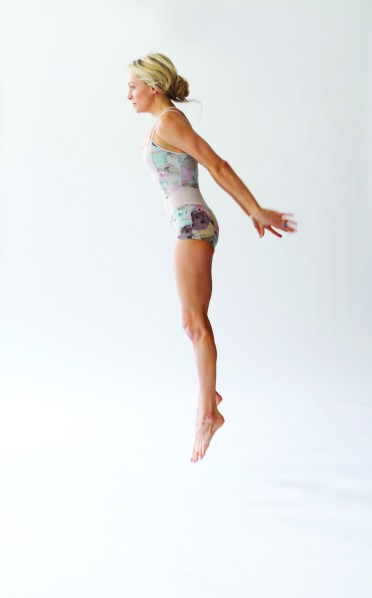 When the group of local new mums and friends who first joined began asking if they could pay her, the newly minted teacher initially sent all the proceeds to a friend running an orphanage in Peru. But before long the class had taken on a life of it's own. It is now based at the studio on lower Broadway that Ms. Toomey moved into when collecting cash in her kids' trick-or-treat bag no longer felt appropriate.
The basic premise of the class is that you perform to music. One exercise lasts the length of an entire song, using repetitive movements designed to exhaust first the primary, followed by the secondary and tertiary muscle groups. It quickly becomes excruciating—"which is when I cue the breath," Ms. Toomey explained. "When you feel the intensity, that is the reminder to breathe …"
In class this sounds like her husky voice screaming over the music: "INHAAAAAAAALE … EXHAAAAAAAALE!" She laughed over the description; "I bring it through in my voice because I feel like this helps produce a surge of endorphins." Other vocal cues in a typical class might include, "That's just the change you're feeling!" (when you're feeling like your leg is about to drop off), or "Soften your face, soften your tongue"—"because this action tells your body you're O.K. I tell people a lot, 'You're fine.'"
Which is where the mental challenge comes in. When I first experienced the class six months ago, my immediate reaction was "never again." Pain does not equal gain in my book. Or does it? Ms. Toomey is so charismatic and the class so transformative (regulars all talk about the sense of "release" they experience) I've found myself back in her studio time and time again. I've fought beyond the mental barrier that says, "I can't"—a lesson in personal power that has extended to other areas of my life.
This taps into what Ms. Toomey claims is the real teaching of the class—and perhaps why it appeals to a certain type of high-achieving New York mindset. "When the fight or flight response kicks in, most people's reaction is, 'How can I get out?' " she suggested when we met outside the class to talk. "In the class I invite people to watch what's happening within that intensity, and use it to bring up old stories and old patterns, so that you can move forward."
In the studio this represents as tears mingling with the sweat that soon steams up the mirrors, all worked out to one of Ms. Toomey's carefully curated, emotional rollercoaster soundtracks (Coldplay a-plenty). "I love music, I would have been a DJ in another life," she added. "It takes about two hours to program a session because the music is so key."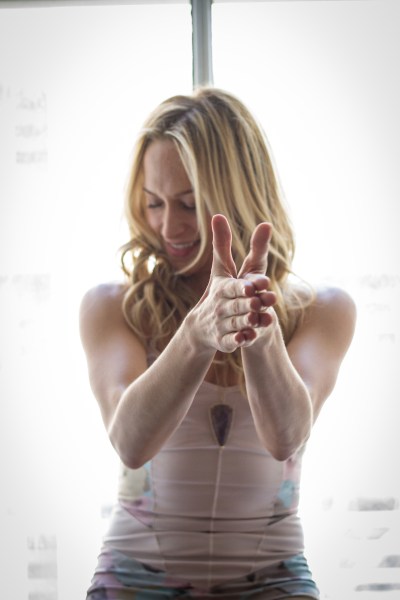 In the era of the multi-million dollar fitness franchise, the question now is where she'll take the class next. Though Ms. Toomey is ambitious and driven, the sheer intensity of the workout means she cannot physically lead more weekly classes than four, herself; "It's so personal, it's very difficult to train other people to teach it," she explained (although she has found two other instructors who are up to the challenge).
"Everybody's asking about a DVD," she confessed, but prefers to aim towards a more holistic expansion—a regular retreat series, the first of which was a weeklong immersion that took place in Martha's Vineyard in July.
Nicknamed "the retreatment" by her eldest daughter, 4-year-old Scarlett, "I found that the work I was doing in class was spilling over into people's daily lives. They would email me saying, 'I was in this situation at work and I heard your voice.' I realized, imagine the shifts that could occur for people if I had them for a whole week?"
And so she set about curating a unique program incorporating other teachers whose work she had found personally to be beneficial; "Everything that I loved and that I felt moved me, I put it in the class. And that's the exact way I created the retreat."
This included guided meditations with Jivamukti yoga instructor Heather Lilleston and "yin" based restorative yoga sessions with Kula Yoga's Kevin Courtney, as well as a daily showdown with the class for the 30 diehards in attendance. Next up, a long weekend at a yet to be revealed location upstate, and "somewhere warm" for winter. The only question that remains—do you think you've got what it takes?