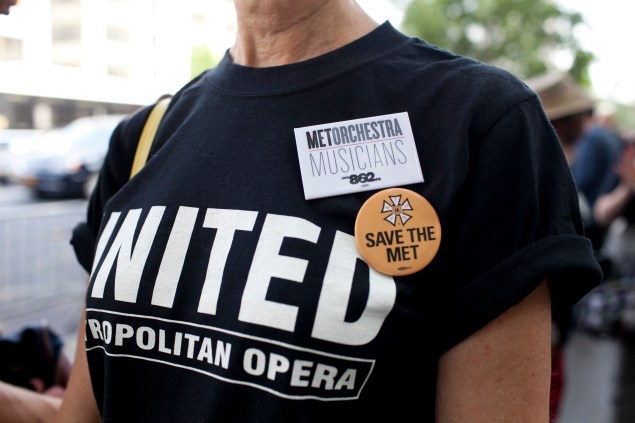 It's not hard to understand how the Metropolitan Opera's general manager Peter Gelb got a bad rap.
Some of it is his management style. He is direct to the point of abrasiveness, and as one member of his administrative staff puts it, "Nothing can change his mind."
He's not the cuddliest guy in town. When I interviewed him five years ago for The New York Post, his answers were guarded, as if he were inserting quotation marks around everything he said. Invited to pitch an upcoming production to the Post's readership, he shrugged, "Opera isn't for everyone."
But it's more than personal. The Met is struggling with falling attendance and the most heated labor negotiations in three decades. Last week, Mr. Gelb threatened a lockout of the Met's more than 2,400 union workers unless they came to the bargaining table to discuss cuts amounting to about 17 percent of their annual compensation. Union leaders in return accused Mr. Gelb of squandering the company's resources on money pits such as "The Machine" in Robert Lepage's half-baked take on the Ring cycle.
It's too early to know how the negotiations will turn out—the talks are suspended this week as a "confidential and independent study" of the Met's finances is delivered to the unions—but the dark clouds hovering over Mr. Gelb should not obscure his very real achievements.
When Mr. Gelb defends his management of the Met, he tends to lead with less than his strongest card. Since his first season in 2006-2007, he has doubled the number of new productions the company presented to six or seven a year. Unfortunately, the quality of these has been uneven, with transcendent stagings like Dmitri Tcherniakov's Prince Igor or François Girard's Parsifal offset by mediocrities like Deborah Warner's serviceable Eugene Onegin and downright flops like Des McAnuff's pretentious Faust.
One of Mr. Gelb's most audacious artistic decisions was to retire Franco Zeffirelli's ornate and minutely detailed production of Tosca in favor of a gritty, sordid take on Puccini's melodrama by Luc Bondy. In the course of the second act of this show, the corrupt police chief Scarpia received oral sex from a half-nude prostitute, and the opening night audience started booing before the curtain hit the floor. Critics were no less scandalized, reviewing the production with the kind of wide-eyed horror usually reserved for coverage of "poor doors" in luxury apartment buildings.
Curiously, though, when the same production later played Munich's Bayerische Staatsoper and Milan's La Scala, the reaction from both public and reviewers was more "Meh" than "Sacrilege!" Only in New York, it seems, can audiences get bent out of shape by a production that, as it turned out, was not so much subversive as merely inept.
It's going to take the Met's audience a while to catch up to European sophistication about stage direction; in the meantime, though, they might keep in mind Mr. Gelb's greatest triumph at the Met. His comprehensive media initiative is spearheaded by the HD program, which transmits 10 Met performances a season in real time to cinemas across the United States and internationally. The audience totals over 3 million, or roughly four times the number of people who attend the Met in person each year. The archived video is later repurposed, streamed online from the Met's proprietary player, burned onto DVDs and presented on broadcast television by PBS.
Similarly, Mr. Gelb partnered with Sirius XM to present a channel devoted to the Met, including live broadcasts of several performances a week throughout the season. The rest of the schedule is devoted to complete operas from a vast archive of Saturday afternoon broadcasts dating back to the 1930s. Before Mr. Gelb, bootlegged versions of these recordings were furtively trafficked among the cognoscenti; now they can be heard for the price of a Sirius subscription or even downloaded from iTunes.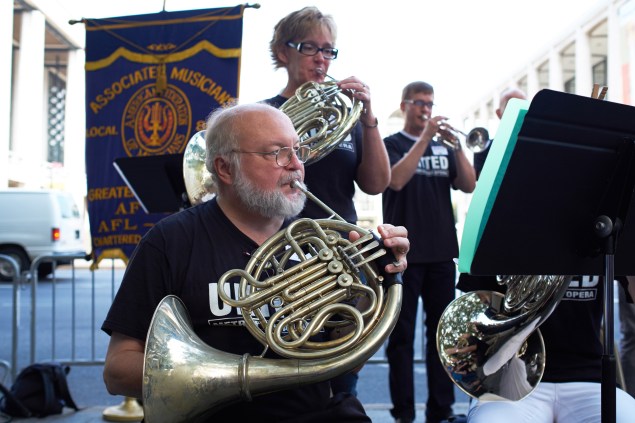 Mr. Gelb has also proven himself adept in the more traditional skills of the impresario. He has introduced to the Met conductors Daniel Barenboim, Esa-Pekka Salonen, Yannick Nézet-Séguin, Riccardo Muti and William Christie. He also oversaw the appointment, as the company's principal conductor, of the versatile Fabio Luisi, who, besides his own duties at the theater, deftly filled in for James Levine when the Met's veteran musical director was sidelined by injuries for two seasons.
The Met's top-line casting is unrivaled, with practically every important star singer appearing annually. In 2014-2015, Anna Netrebko, arguably the most popular soprano in the world, will appear at the Met in two productions, Verdi's Macbeth and Tchaikovsky's Iolanta, for a total of 15 performances, almost a third of her operatic schedule for the year.
Under Mr. Gelb's guidance, the Met has explored masterpieces of the 20th century such as Satyagraha, Nixon in China and From the House of the Dead, with the controversial Death of Klinghoffer to follow this season. The company has also debuted an array of works from the 19th century "bel canto" school, including Donizetti's Anna Bolena and Maria Stuarda and Rossini's Armida and Le Comte Ory.
A more down-to-earth innovation is a rush ticket program originally sponsored by Agnes Varis and Karl Leichtman, which sets aside blocks of seats to be sold for $25 the day or weekend of performance. Thus, even though the Met's full-price ticket sales have been soft for several seasons, the house is generally full, and younger faces now dot the company's graying audience.
If I have a personal favorite of all Mr. Gelb's new ideas, it's an informal program that might be called "star replacements." Even though the Met maintains an elaborate system of understudies, or "covers," as they are called in opera, these less-known singers don't always go on when the lead gets sick. For certain high-profile occasions such as the first night of an important revival or an HD telecast, Mr. Gelb prefers ratcheting up the drama by sending on another star instead. Last season, after singing Madama Butterfly on Friday night, soprano Kristine Opolais was awakened early Saturday morning by a call from the Met: could she sing La Bohème that afternoon? She did, and by Sunday the Internet was ablaze with discussion of her performance.
Of all Mr. Gelb duties, though, probably his most important, and perhaps his area of greatest success, is development, the art of getting donors to contribute to the not-for-profit company. With less than half the Met's annual $300 million budget covered by ticket sales and other revenue, that means going hat in hand to donors for more than $150 million.
Every time Mr. Gelb manages to meet that goal, the Met stays open another year. Maybe schmoozing the wealthy is not as glamorous as presenting Ms. Netrebko or as artistically stimulating as producing a world premiere, but it has been the baseline job description of every impresario since opera began. And right now Mr. Gelb performs that role better than anyone in the world.