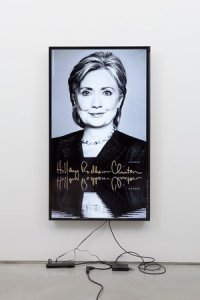 Typically, what follows an gallery opening reception is a relatively small, relatively civilized dinner at a restaurant nearby. Or, perhaps, there's some sort of a party at some new hotspot downtown. People drink, eat, talk, schmooze, etc. You know the deal.
Sometimes, though, something much better happens. Sometimes a gallery will rent out a movie theater, lug in a bunch of alcohol, give everyone super buttery popcorn and screen two beloved sequels from the 90s. And this year, that gallery is Team Gallery, and those beloved sequels are Home Alone 2 and Gremlins 2. After the openings of both "Ryan McGinley: Yearbook" and "Cory Arcangel: tl;dr" on Sunday, September 7, it's time to go to the movies.
Here's a little refresher course on the cinema being screened. In Gremlins 2: The New Batch, the monsters from the first movie multiply within a New York skyscraper. And in Home Alone 2: Lost in New York, Kevin McCallister gets dropped in Manhattan, lives it up in the Plaza Hotel, and befriends a scary pigeon lady. Both are classics.
Somewhat confusingly, this appears to have to nothing to do with the gallery called Home Alone 2, on Forsyth Street, which is run by two of Mr. McGinley's old buddies, Leo Fitzpatrick and Nate Lowman. The art world just really loves the Home Alone movies.