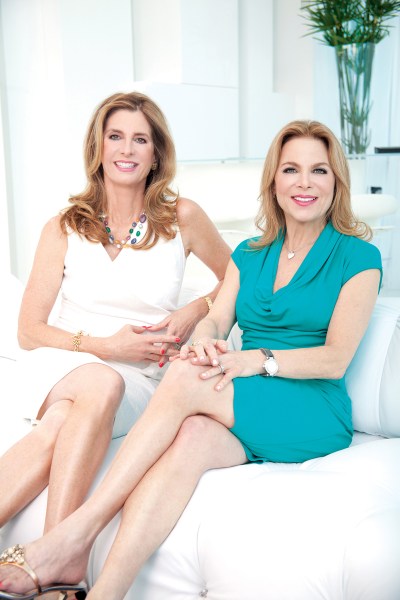 Manhattan may burn the brightest of all the country's residential real estate markets, but the top broker team in the U.S.—with $2.3 billion of residential sales under their belts—isn't based in real estate-crazed New York. It's in sunny South Florida, where foreclosure rates are the highest in the nation and cranes once again litter the skyline.
That team is the Jills™ (yep) of Coldwell Banker, also know as Jill Eber, a self-described thrill seeker who scuba dives with sharks, and her less flamboyant partner, Jill Hertzberg. And yes, sharing both a name and bright blonde hair does confuse clients. (Shades of Sweet Valley High, anyone?)
"When we first started working together, people gave up asking for us individually. They would ask for 'the Jills,'" Ms. Eber said. "We thought that was great and went with it."
Ms. Eber said that to avoid confusion they've had to hire separate staffs, and trade off taking the lead on listings, with the point person making all the phone calls and appointments.
"It can be really confusing when you are getting calls from two women both named Jill," she said.
But their similarities aren't simply nominal; they are both relentless dealmakers. Together the Jills have sold perhaps more Miami real estate in terms of dollar volume than any other team in the coastal city's recent history.
In 2013, they racked up nearly $552 million in residential sales, according to a report from REAL Trends and The Wall Street Journal. Considering the most expensive home sale in Miami's history is $47 million, that's a whole lot of volume. (Manhattan's residential record famously stands at nearly twice that.)
The Jills were also behind that 2012-benchmark sale in the yacht-encrusted island enclave of Indian Creek, having listed the property in collaboration with New York-based duo Tal and Oren Alexander of Douglas Elliman, who also represented the buyer. One year later, the Jills sold the Versace mansion, known as Casa Casuarina, for $41.5 million.
To put the Jills' half-billion in sales in perspective, the second-highest grossing Miami team that year, the Zeder Team with EWM Realty International, brought in $132 million. And in New York, where mansion apartments and well-appointed townhomes routinely sell above Miami's record $47 million marker, the highest-grossing broker team—Corcoran Group's Carrie Chiang and Janet Wang—brought in just over $338 million last year.
The camera-ready duo is not, however, as popular with the rest of the brokerage community as they are with their clients.
Rival Miami brokers who have worked with the Jills called them "super aggressive," "obnoxious," "condescending" and "difficult to work with." One frustrated broker, who preferred to remain anonymous, said that getting the Jills to call back is almost impossible unless the deal is worth more than a half million dollars in commission.
"Their biggest claim to fame is that they where here 20 years ago before the market took off and were able to establish an enduring brand," another broker, who also asked to remain anonymous, said. "They are the Coke and Pepsi of South Florida real estate. They act like their brand brings something special to the table and that is just bullshit."
But Ms. Eber maintains that the secret to their success is, in fact, hard work, mutual respect and a two-decade-long business partnership that works like a marriage.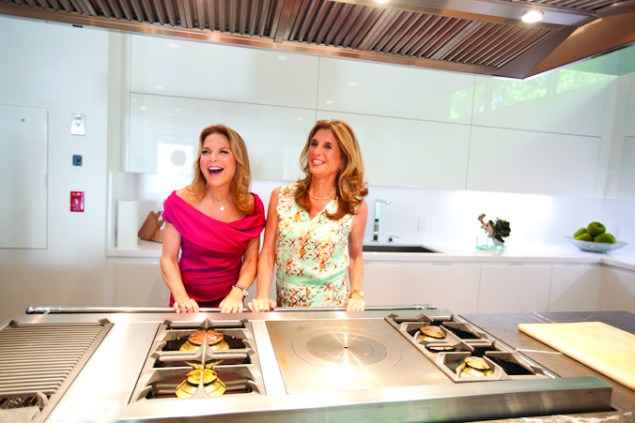 The Power of Two
Ms. Eber, who hails from Tarrytown, New York, moved to Miami as a child and graduated with a Bachelor of Fine Arts in theater from the University of Miami. And, as it does for so many, diving into the real estate game came as an afterthought.
"After college I went on the road, singing in a pop group called Jadeau," Ms. Eber recalled. "But I became ill and couldn't speak for four months. It killed my singing career, so my friend suggested that I go to real estate school and I got my license."
It was at her first real estate office gig that Jill met Jill.
A Miami native, Ms. Hertzberg was already married with three children by the time she shared a desk with Ms. Eber. Each summer, Ms. Hertzberg worked at her children's summer camp in the Adirondacks. It was during those summers away that Ms. Eber began to handle Ms. Hertzberg's listings, the start of their inchoate collaboration.
"We were both doing very well on our own," Ms. Eber said, "but when we got together it went to a whole other level."
Fast-forward 22 years, and the Jills are 100 percent partners, splitting their spoils 50/50 on a handshake agreement. 
When asked if mixing friendship with finance has caused turbulence along the way, both Jills insist that it goes without saying.
"You might as well ask the same question to a married couple!" Ms. Eber said. "It's really the same thing as a marriage. There will always be issues that come up. But I have a tremendous amount of respect for Jill and I know she has the same for me."
"We're big picture girls," Ms. Hertzberg added. "We deal with friction in the moment and move on."
But beyond the branding gimmicks and the identical twins act, the two are quick to admit that they've been lucky, breaking in at just the right moment to cash in on Miami's growth.
"When were starting out over 20 years ago, Miami was a nice place to live but it wasn't the 'it' place it is today," Hertzberg said. "But luckily, the city grew up with us." 
And that almost exponential growth in infrastructure and luxury housing has for more than a decade attracted rich New Yorkers and deep-pocketed internationals. Miami's appeal is such that even after being ravaged with the rest of the South Florida market during the housing market crash, Miami has recovered with stunning rapidity—by the beginning of 2014, Miami prices had reached their highest levels since 2008, according to Douglas Elliman data.
Selling Miami
Miami has always had a special place in the New York imagination, most recently evolving from a blue-skied retirement destination into a hip getaway for young families.
And naturally, the Jills have New York City buyers in their crosshairs. Not only do they advertise in numerous New York publications—Ms. Hertzberg claims they were pioneers of the now ubiquitous glossy spread that emphasizes lifestyle over bedroom count—they also fly up from time to time to market high-priced properties and meet with potential clients.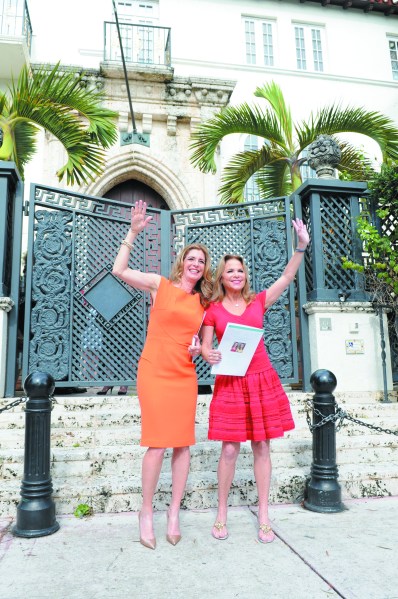 New Yorkers prefer palatial Miami Beach condos, the Jills agreed, and they come in droves when the winters are harsh.
"We don't sit around praying for bad winters," Ms. Eber said, "but every time we hear about a snowy, freezing, icy day in New York, we know that we'll be getting some more phone calls."
But it isn't just New Yorkers buoying Miami's luxury property market. The Jills have worked with VIP clients from around the globe, such as designer Tommy Hilfiger and Robert Toll, the cofounder of luxury homebuilder Toll Brothers.
"Bob and Jane Toll were adorable," Ms. Hertzberg recalled. "They flew down here and they didn't know anything about Miami. They didn't want to build because Bob's been building his whole life. But when I showed them the view from one property, they said, 'This is it!' and they built a gorgeous house there."
And though their shtick may not be for everyone, the Jills' omnipresent brand as the ultimate luxury property insiders shows no signs of losing steam.
"We've been doing this a long time and we bring our clients a wealth of knowledge. They know us. We're a brand that people associate with luxury," one of the Jills boasted.
It is not so inauspicious, after all, to be compared to Coke and Pepsi by one's rivals.