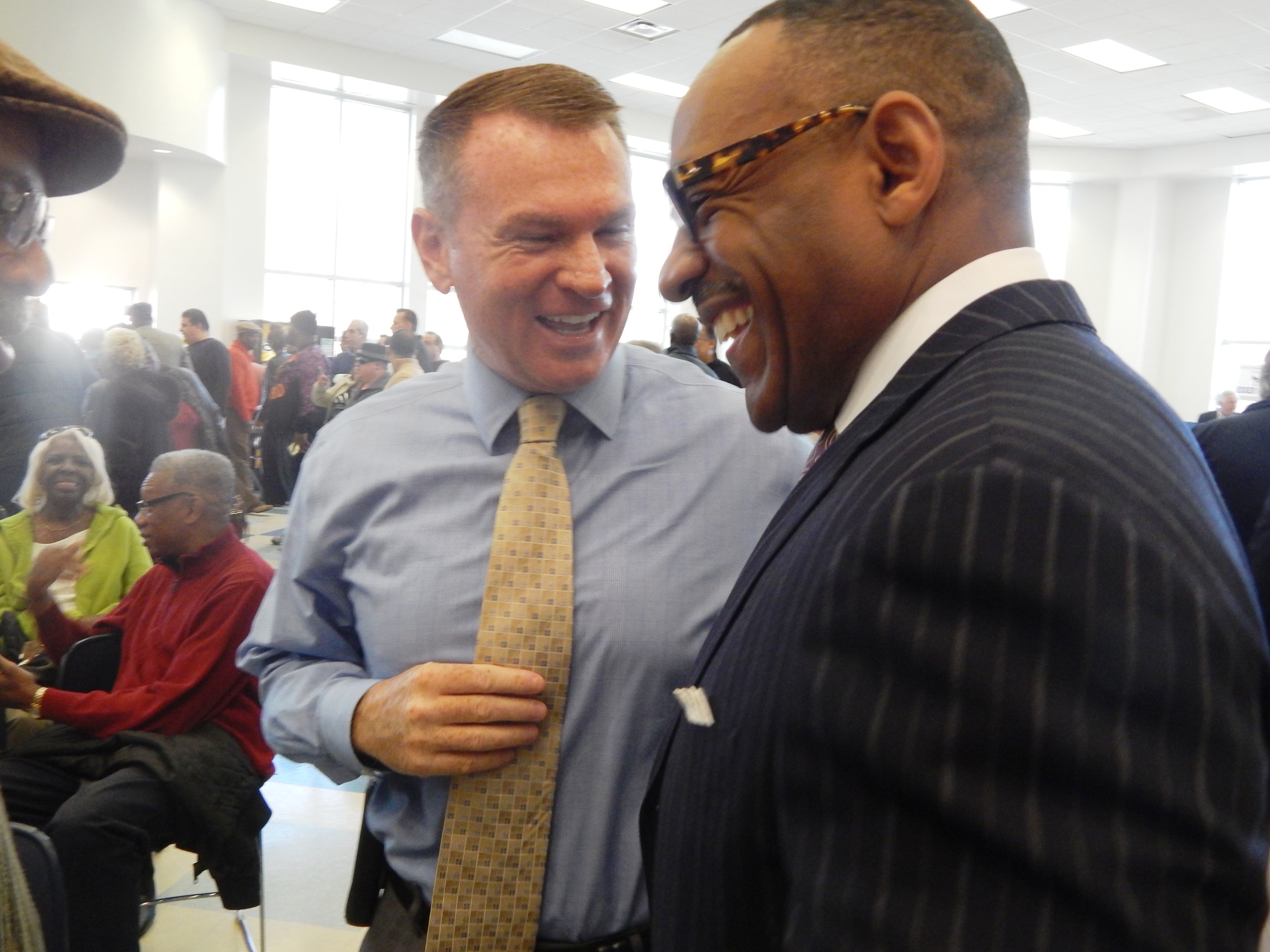 That loosely affiliated North Jersey Democratic Party organizational alliance of Hudson, Bergen and Passaic just grew by another county: Essex.
"I thought it was appropriate to have those collaborative discussions," Essex County Democratic Organization Chairman Leroy Jones told PolitickerNJ. "It's a regional approach to establishing an agenda for North Jersey."
The four North Jersey county organizations plan regular meetings, which will include members of the legislature.
"I applaud the chairman's efforts to do this, and to recognize the specific needs of North Jersey," said Assemblyman Ralph Caputo (D-28) of Belleville.
PolitickerNJ asked Jones if his decision to join a coalition of North Jersey counties could be interpreted as a reaction to the South Jersey Democratic Organization, with its well-oiled SWAT Team optics.
"I think that's a fair point," said the chairman. "We want to focus on regional needs."
Two sources close to the alliance among the four counties say the move comes as a response to the developing 2017 Democratic Primary for governor.
Senate President Steve Sweeney (D-3), Jersey City Mayor Steve Fulop and former U.S. Ambassador to Germany Philip Murphy all show early interest, with Sweeney a decided South Jersey brand trying to use legislative relationships to make North Jersey incursions, and Fulop hoping for reach-out-and-touch-you advantages in his own population-rich region.
Regarding the alliance of the four counties, another source close to the action cautioned about drawing hard and fast conclusions.
"It hasn't been tested," the source said of the relationships among the chairs: John Currie of Passaic; Lou Stellato of Bergen, Vincent Prieto of Hudson, and now Jones of Essex.
Still another party source expressed a little surprise that Jones – elected chairman last year – would join the alliance given powerful Essex County Executive Joe DiVincenzo's close ties to Sweeney.
But again, nothing binds the group.