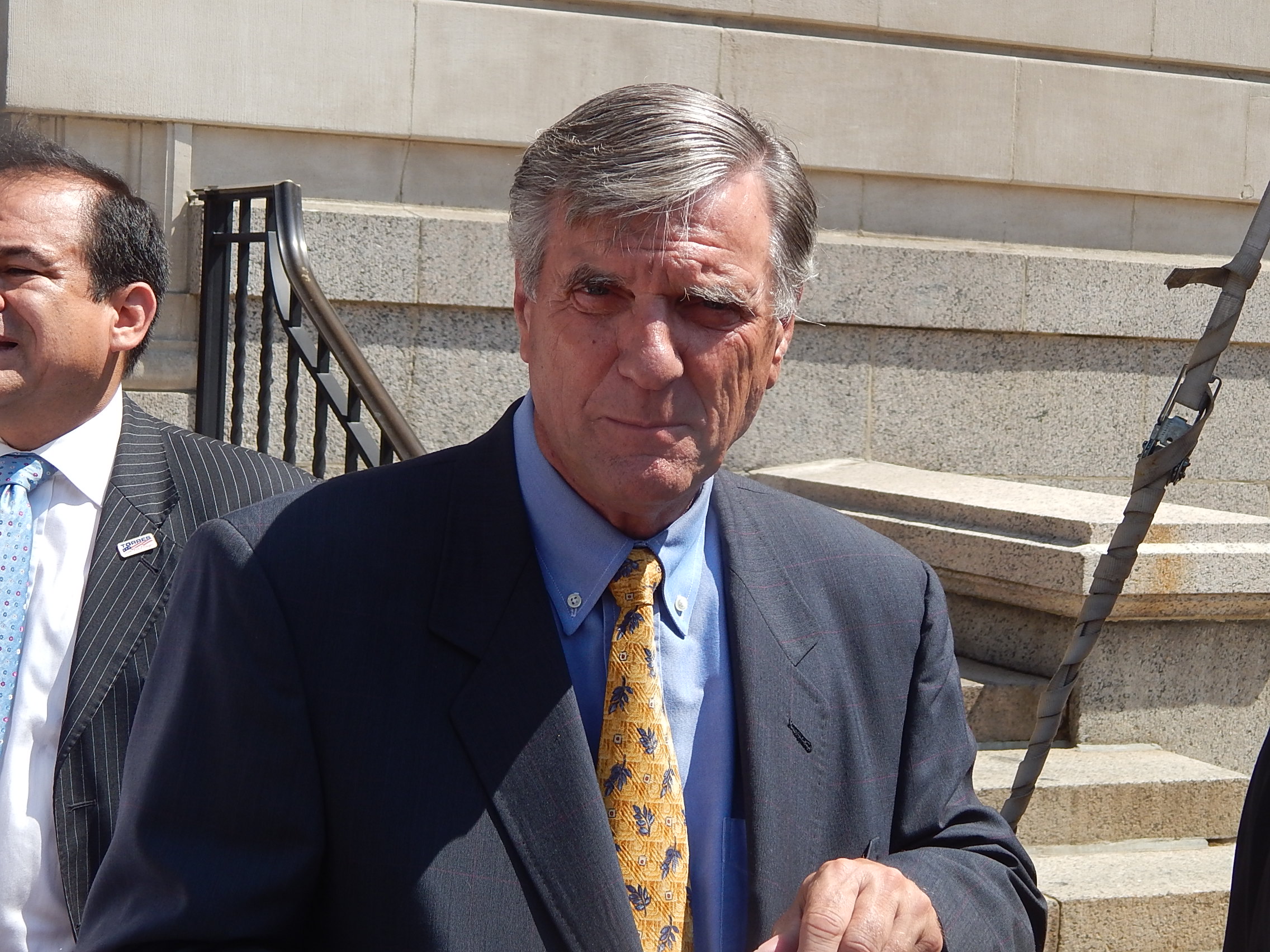 Republicans

Strongest: Ocean
The sprawling South Jersey shore county numbers 100,276 registered R's compared to 68,564 D's (Bergen has more – 104,462 – but Dems outnumber them; Morris is comparable in terms of number and plurality). But the county invariably drives the biggest Republican statewide totals come general election time owing to Ocean's Republican leanings among unaffiliated voters.
With statewide tentacles that reach into both parties, veteran Chairman George Gilmore stands firmly in charge here.
He's in the middle of a run of success, having gambled hard in other key counties. Consider the key fundraising roles he played in Don Guardian's successful Atlantic City mayoral run (2013), and in this year's successful mayoral campaign of Jose "Joey" Torres in Paterson. Relationships? His professional capacity as counsel at 1868 Public Affairs makes him the business ally of Essex County Democratic Chairman Leroy Jones, arguably the most powerful Democratic Party chairman in the state. That means the leaders of the two most potent county organizations from the two parties – at least on paper – are in league. Throw in Torres political minder Idida Rodriguez, Hunterdon County GOP Chairman Pat Torpey (both partners at 1868) and you get an even better sense of Gilmore's reach. Working with Burlington County GOP Chair Bill Layton to recruit millionaire Tom MacArthur in CD3, Gilmore averted an Ocean-Burlington civil war eruption by carefully isolating movement conservative Steve Lonegan. The most influential Republican chairman in the state, Gilmore even did the backroom phone-calling and summoned the votes from his fellow party chairs to last week officially make Jose Arango chairman of the GOP County chairs.
Gilmore doesn't have a cakewalk at home, however.
A weekend story by Gannett details how Ocean County Freeholder Director Joseph H. Vicari used his position to win a lucrative contract for a political ally shielded by "Vicari's power after the ally was accused of sexually harassing county employees, the former head of a major department said." Vicari's on the November ballot.
Also, the Democratic Congressional Campaign Committee (DCCC) wants to elect Burlington County Freeholder Aimee Belgard to that CD3 seat and will continue, at the very least, to force MacArthur to spend money.
Weakest: Hudson
Ballyhooed by the GOP last week as a blow struck in the interest of New Jersey Latinos (and conceivably another quick name drop for budding presidential candidate Chris Christie, who wants Latin love), Jose Arango's propulsion to the chairmanship of the GOP county chairs has more to do with Gilmore's political savvy and relationship building than the empowerment of Hispanics. Empowerment? The job has no power. It's good for a headline and the catering bill for the next time the GOP chairs meet, which will probably be when they vote Arango in for another term. The fact that Arango – a Jersey City employee of Mayor Steve Fulop, a likely Democratic candidate for governor – chairs arguably the weakest party organization in the state reinforces the window dressing argument of Arango's selection.
Questions
The Bergen County Republican Organization
Veteran Chairman Bob Yudin and incumbent County Executive Kathe Donovan already had their unity event this cycle in hopes of quashing that ever hovering narrative about GOP disunity. Now Republicans find themselves embroiled in a real contest, with Democratic challenger Jim Tedesco amassing financial support from beyond Bergen's borders, and relying on the broader, natural dimensions of Democratic Party rivalry ahead of the 2017 gubernatorial contest. Despite past differences with Donovan, the test for Yudin will be to maintain a united front.
Monmouth
Following Sheriff Shaun Golden's ouster of Chairman John Bennett, the party faces a transition period. After having county power stripped out of their hands in 2008, Monmouth re-entrenched itself in the Christie era as one of the state's Dominant Republican strongholds. But Christie focused on national races in Connecticut, Florida, Colorado, Pennsylvania, Arkansas, Wisconsin, Illinois and elsewhere, will the GOP here find itself playing defense with gold standard champ Jeff Bell at the top of the ticket? Remember, this was the organization that had home son state Sen. Joe Kyrillos (R-13) running for U.S. Senate in 2012. Now they've got Bell, in addition to veteran Freeholder Lillian Burry.