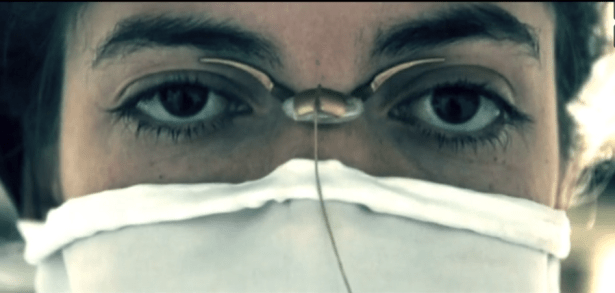 Here's a possible solution to our planet's energy crisis: jewelry that would harvest and store human energy.
It doesn't actually exist yet, but as CNET reports, it's a fascinating concept devised by Jerusalem-based artist and designer Naomi Kizhner. Called Energy Addicts, the conceptual jewelry would pierce wearer's skin to collect their energy, which could then be transferred to other devices.
"The collection is mostly speculative, but in the far-end scenario we, our bodies, will be able to power everything," Ms. Kizhner told CNET. "The devices are meant for harvesting the energy, and then through designated ports we will be able to transfer the energy and power up any device we want."
The artist designed three different versions of the energy-sapping jewelry. As CNET explains:
The E-Pulse Conductor is worn on the back, directly over the spine, where it would collect and store energy sent from the brain's electrical signals down the spinal column. Blood Bridge pierces a vein in two places; as the blood flows through the chamber, it turns a wheel inside to create kinetic energy. Finally, Blinker sits on the bridge of the nose, arcing out over the eyelids, collecting energy from voluntary or involuntary blinking.
This strangely melodramatic video on Ms. Kizhner's website showcases the Energy Addicts collection:
[vimeo 100335206 w=500 h=281]
Er, we think we'll take that vibrator necklace instead.