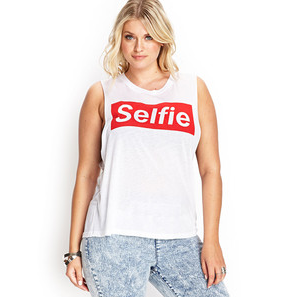 The days of rummaging through a crowded Forever 21 to find that cute selfie shirt seen on a mannequin might soon be over. Three British retailers are testing out computer-equipped mannequins that beam out information to shoppers if they're near it.
Here's how it works: a beacon is attached to a mannequin and when a shopper gets within 50 meters of it, an alert is transmitted to their phone. The shopper then can see where exactly that pieces of clothing can be found in the store. They'll also have an option to buy it online so they don't have to deal with screaming kids and other information like rewards or coupons.
The catch is that users must download an app before it works, so luring people to download it might be a problem.
As PSFK notes, this might be the most interesting part:
Mannequins must be earning a lot of overtime because they send messages twenty four hours a day, even when the store is closed. This brings another dimension to window shopping and could be helpful if you spot something you like after closing hours but need more information in order to make a purchase.
For now, it's being tested in London's posh Hawes & Curtis department store and two other places. Or you could just use your eyes.