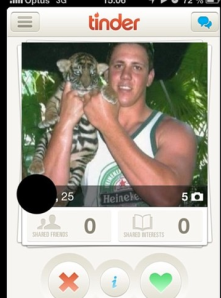 New York is putting an end to people taking selfies with tigers before a bro's head is bitten off.
Gov. Andrew Cuomo officially signed a law this week that "prohibits contact between members of the public and big cats at traveling animal shows and fairs," reports the Associated Press. The ban encompasses all large cats (i.e. tigers and lions) and is a big blow to Tinder users who popularized the "tiger selfie" movement. 
The law, which was proposed by Assemblywoman Linda Rosenthal in June, carries a $500 fine if anyone's caught cuddling with the furry felines. Wildlife advocates applauded the decision saying the interaction between tigers and humans is dangerous.