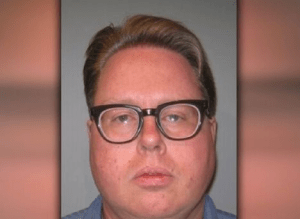 The one rule of using Gmail is that Google is always watching you — and might use whatever they find against you. The search giant allegedly found child pornography in a Houston man's email and sent a tip to the National Center for Missing and Exploited Children, which later led to his arrest.
Police say 41-year-old John Henry Skillern was sending an explicit picture of a young girl to a friend and has a sketchy past. In 1994, he was convicted of sexually assaulting a child and is also a registered sex offender, KHOU-TV reports. He apparently thought that using the email service would help evade police, but it didn't.
"He was keeping it inside of his email. I can't see that information, I can't see that photo, but Google can," a detective told the CBS affiliate. After the department received the tip from the National Center for Missing and Exploited Children, it used the information to obtain a warrant for his arrest.
Investigators found a trove of perverted material, including child porn on his phone and tablets. They also found explicit texts and emails. Mr. Skillern, who worked at a Denny's, also had clips of small children visiting the restaurant on his phone.
He's being held on a $200,000 bond.
(Via Business Insider)